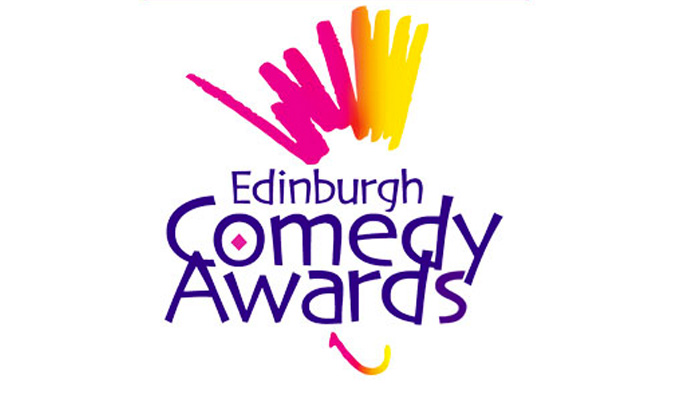 Edinburgh Comedy Awards
Created for original sponsors Perrier in 1981, this has become the most coveted of all comedy prizes. Awarded to the best comedy show on the Edinburgh Festival Fringe, it has, for better or for worse, created a competitive edge to the event. Perrier added a best newcomer category in 1992.
The award is open to any 'original cabaret, comedy, revue in sketch form or stand-up' 50 minutes or longer and cannot be performed by someone judged to already have star status, defined as someone able to fill a theatre on their own, or have had their own TV show. Previous winners are also ineligible.
In 2006, Perrier ended their association with the awards and internet bank if.com took over sponsorship for three years. In 2009, no sponsor could be found, so producer Nica Burns invested her own money into the awards, newly renamed the Edinburgh Comedy Awards.
Now sponsored by Dave, previous backers have included lastminute.com and Fosters lager.
Previous winners and nominees
1981
Winner: Cambridge Footlights including Stephen Fry, Hugh Laurie, Tony Slattery and Emma Thompson
1982
Winner: Writers Inc.
1983
Winner: Los Trios Ringbarkus
1984
Winner: The Brass Band
Nominees: Fascinating Aida, Hank Wangford Band, Frank Chickens, The Bodgers, The Brass Band
1985
Winner: Theatre De Complicité
Nominees: The Bodgers, Merry Mac Fun Show, Paul B Davies, Sue Ingleton
1986
Winner: Ben Keaton
Nominees: Paul B Davies, Roy Hutchins, Jenny Lecoat, Merry Mac Fun Show
1987
Winner: Brown Blues (Arnold Brown and Jungr & Parker)
Nominees: Nick Revell, Jeremy Hardy, Simon Fanshawe, John Sparkes
1988
Winner: Jeremy Hardy
Nominees: Doug Anthony Allstars, Roy Hutchins, Robert Lewellyn's Mammon, The Wow Show
1989
Winner: Simon Fanshawe
Nominees: John Hegley, Al and George, Will Durst, Live Bed Show, The World Of Les and Robert
1990
Winner: Sean Hughes
Nominees: Dillie Keane: Single Again, Pete McCarthy: The Hangover Show, Jimmy Tingle
1991
Winner: Frank Skinner
Nominees: Avner The Eccentric, Jack Dee, Eddie Izzard, Lily Savage
1992
Winner: Steve Coogan In Character With John Thomson
Nominees: Jo Brand, Bruce Morton, John Shuttleworth's Guide To Stardom, Mark Thomas
Best Newcomer: Harry Hill
1993
Winner: Lee Evans
Nominees: Corky and The Juice Pigs, Parrot, Greg Proops, Phil Kay, Johnny Meres, Donna McPhail
Best Newcomer: Dominic Holland
1994
Winner: Lano & Woodley
Nominees: Alan Davies, Owen O'Neill, Robert Schimel, Jeff Green, Harry Hill
Best Newcomer: Scott Capurro
1995
Winner: Jenny Eclair
Nominees: Simon Bligh, Scott Capurro, Boothby Graffoe, The Umbilical Brothers
Best Newcomer: Tim Vine
1996:
Winner: Dylan Moran
Nominees: Armstrong and Miller, Bill Bailey, Al Murray, Rich Hall, Dominic Holland
Best Newcomer: Milton Jones
1997
Winner: The League of Gentlemen
Nominees: Milton Jones: Joyrider, Al Murray: King of Beers, Graham Norton: Charlie's Angels go to Hell, The Johnny Vegas Show
Best Newcomer: Arj Barker
1998
Winner: Tommy Tiernan
Nominees: Ed Byrne, Sean Cullen, Peter Kay, Al Murray
Best Newcomer: The Mighty Boosh
Best Newcomer nominees: Chris Addison, Jason Byrne, Paul Foot, Jon Reed
1999:
Winner: Al Murray
Nominees: Terry Alderton, Arctic Boosh, Simon Munnery as The League Against Tedium, Ross Noble
Best Newcomer: Ben 'n' Arn
Best Newcomer nominees: The Arthur Dung Show, Infinite Number of Monkeys: Sketch Comedy of Hypotheticals, Wil Anderson: Wilennium
2000:
Winner: Rich Hall as Otis Lee Crenshaw
Nominees: Are You Dave Gorman?, Sean Lock; Lee Mack's: New Bits; Garth Marenghi's: Fright Knight
Best Newcomer: Noble & Silver.
Best Newcomer nominees: Nominated: Andrew Clover: A Man Of Substance In A World Of Filth, Dan Antopolski
2001
Winner: Garth Marenghi's Netherhead
Nominees: Jason Byrne; Adam Hills: Go You Big Red Fire Engine; Daniel Kitson: Love, Innocence And The Word Cock; Dan Antopolski: Antopolski 2000
Best Newcomer: Let's Have A Shambles
Best Newcomer nominees: Cambridge Footlights, Andy Zaltzman, Danny Bhoy
2002
Winner: Daniel Kitson
Nominees: Jimmy Carr: Bare Faced Ambition; Omid Djalili: Behind Enemy Lines; Noel Fielding: Voodoo Hedgehog; Adam Hills: Happy Feet; Phil Nichol: Things I Like, I Lick
Best Newcomer: The Consultants
Best Newcomer nominees: Hal Cruttenden, Natalie Haynes, Reginald D Hunter
2003
Winner: Demetri Martin
Nominees: Adam Hills: Cut Loose; Flight Of The Conchords: High on Folk; Howard Read: The Big Howard Little Howard Show; Reginald D. Hunter: White Woman
Best Newcomer: Gary Le Strange
Best Newcomer nominees: Alex Horne, Michael McIntyre, Miles Jupp
2004
Winner: Jackson's Way
Nominees: Chris Addison: Civilisation; Epitaph: Ethan Sandler, Adrian Wenner; Reginald D Hunter: A Mystery Wrapped in a Nigga; Sarah Kendall
Best Newcomer: Wil Hodgson
Best Newcomer nominees: Alun Cochrane, Joanna Neary, Sabotage
2005
Winner: Laura Solon: Kopfrapers Syndrome:
Nominees :Chris Addison: Atomicity, Dutch Elm Conservatoire: Conspiracy, Jason Manford: Urban Legend, Jeremy Lion: What's The Time, Mr Lion
Best Newcomer: Tim Minchin: Darkside.
Best Newcomer nominees: Charlie Pickering: Betterman, Mark Watson: 50 Years Before Death, Toulson and Harvey, Rhod Gilbert's 1984
2006:
Winner: Phil Nichol: The Naked Racist
Nominees: David O'Doherty: David O'Doherty is my name; Russell Howard: Wandering; Paul Sinha: Saint or Sinha?; We Are Klang: KlangBang
Best Newcomer: Josie Long: Kindness And Exuberance
Best Newcomer nominees: Andrew Lawrence: How To Butcher Your Loved Ones, Fat Tongue, Russell Kane's Theory of Pretension, God's Pottery
Panel Prize : Mark Watson
2007
Winner: Brendon Burns: So I Suppose THIS Is Offensive Now
Nominees: Andrew Lawrence: Social Leprosy For Beginners, Andrew Maxwell: Waxin', Ivan Brackenbury's Hospital Radio Roadshow and Pappy's Fun Club
Best Newcomer: Tom Basden: Won't Say Anything.
Best Newcomer nominees: Jon Richardson: Spatula Pad, Micky Flanagan: What Chance Change and Zoe Lyons: Fight or Flight?
Panel Prize : Arthur Smith's Arturart exhibition
2008
Winner: David O'Doherty: Let's Comedy
Nominees: Kristen Schaal and Kurt Braunohler: Double Down Hearts; Rhod Gilbert: The Award-Winning Mince Pie Russell Kane: Gaping Flaws
Best Newcomer: Sarah Millican's Not Nice.
Best Newcomer nominees: Mike Wozniak, Pippa Evans and Other Lonely People
Panel Prize : 'All the comedians'. A party was thrown on the last night of the festival, with the prize money behind the bar.
2009
Winner: Tim Key: The Slutcracker
Nominees: Idiots of Ants: This Is War, John Bishop: Elvis Has Left the Building, Jon Richardson: This Guy at Night; Tom Wrigglesworth's Open Return Letter to Richard Branson, Russell Kane: Human Dressage
Best newcomer: Jonny Sweet: Mostly About Arthur
Best Newcomer nominees: Carl Donnelly: Relax Everyone, It's Carl Donnelly!; Jack Whitehall: Nearly Rebellious, Pete Johansson: Naked Pictures of My Life, Kevin Bridges: An Hour to Sing for Your Soul
Panel Prize: Peter Buckley-Hill for the Free Fringe
2010
Winner: Russell Kane: Smokescreens and Castles
Nominees: Bo Burnham: Words, Words, Words; Josie Long: Be Honourable!; Greg Davies: Firing Cheeseballs at a Dog; Sarah Millican Chatterbox
Best newcomer: Roisin Conaty: Hero, Warrior, Fireman, Liar
Best Newcomer nominees: An Audience with Imran Yusuf, Asher Treleaven: Secret Door, The Boy with Tape on His Face, Gareth Richards: Stand Up Between Songs, Late Night Gimp Fight!
Panel prize: Bo Burnham
2011
Winner: Bring Me The Head Of Adam Riches
Nominees: Andrew Maxwell: The Lights Are On; Chris Ramsey: Offermation; Josie Long: The Future Is Another Place; Nick Helm: Dare to Dream; Sam Simmons: Meanwhile
Best newcomer: Humphrey Ker is Dymock Watson: Nazi Smasher!
Best Newcomer nominees: Cariad Lloyd: Lady Cariad's Characters, The Chris and Paul Show, Hannibal Buress: My Name is Hannibal: The Hannibal Montanabal Experience, Holly Walsh: The Hollycopter, Josh Widdicombe: If This Show Saves One Life, Thom Tuck: Thom Tuck Goes Straight to DVD, Totally Tom
Panel Prize: The Wrestling
2012
Winner: Dr Brown: Befrdfgth
Nominees: Claudia O'Doherty: The Telescope; James Acaster: Prompt; Josie Long: Romance and Adventure; Pappy's: Last Show Ever!; Tony Law: Maximum Nonsense
Best newcomer: Daniel Simonsen: Champions.
Best Newcomer nominees: Joe Lycett: Some Lycett Hot, Sam Fletcher: Good on Paper, David Trent: Spontaneous Comedian, Discover Ben Target.
Panel Prize: The Boy With Tape On His Face
2013
Winner: Bridget Christie: A Bic For Her
Nominees: Carl Donnelly: Now That's What I Carl Donnelly! Volume V; James Acaster: Lawnmower; Max and Ivan: The Reunion; Mike Wozniak: Take The Hit; Nick Helm: One Man Mega Myth; Seann Walsh: The Lie-In King
Best newcomer: John Kearns: Sight Gags For Perverts
Best Newcomer nominees: Aisling Bea: C'est La Be, Liam Williams, Matt Okine: Being Black & Chicken & S#%t, Romesh Ranganathan: Rom Com
Panel Prize: Adrienne Truscott for Adrienne Truscott's Asking for It: A One-Lady Rape About Comedy Starring Her Pussy and Little Else!
2014
Winner: John Kearns - Shtick
Nominees: Alex Horne: Monsieur Butterfly; James Acaster: Recognise; Liam Williams: Capitalism; Romesh Ranganathan: Rom Wasn't Built In A Day; Sam Simmons: Death of a Sails-Man; Sara Pascoe vs History.
Best newcomer: Alex Edelman: Millennial
Best Newcomer nominees: Dane Baptiste: Citizen Dane; Gein's Family Giftshop - Volume 1; Lazy Susan: Extreme Humans; Lucy Beaumont: We Can Twerk It Out; Steen Raskopoulos: I'm Wearing Two Suits Because I Mean Business
Panel Prize: Funz And Gamez with Phil Ellis, Will Duggan as Bonzo the Dog, Mick Ferry as Uncle Mick, James Meehan as Jim the Elf and Tom Short as Bonzo the Clown.
2015
Winner: Sam Simmons: Spaghetti for Breakfast
Nominees: James Acaster: Represent, Joseph Morpurgo: Soothing Sounds for Baby, Kieran Hodgson: Lance, Nish Kumar: Long Word… Long Word… Blah Blah Blah…I'm So Clever, Sam Simmons: Spaghetti for Breakfast, Sarah Kendall: A Day in October, Seymour Mace Niche as F*ck!, Trygve Wakenshaw: Nautilus
Best newcomer: Sofie Hagen: Bubblewrap
Best Newcomer nominees: Adam Hess: Salmon, Daphne Do Edinburgh, Larry Dean: Out Now!, The Story Beast, Tom Ballard: Taxis & Rainbows & Hatred, Tom Parry: Yellow T-Shirt
Panel Prize: Karen Koren, artistic director of the Gilded Balloon
2016
Winner: Richard Gadd: Monkey See Monkey Do
Nominees: Al Porter: At Large; James Acaster: Reset; Kieran Hodgson: Maestro; Nish Kumar:
Actions Speak Louder Than Words, Unless You Shout The Words Real Loud; Randy Writes A Novel; Tom Ballard:
The World Keeps Happening; Zoe Coombs Marr: Trigger Warning
Best newcomer: Scott Gibson: Life After Death
Best newcomer nominees: Bilal Zafar: Cakes; Brennan Reece: Everglow; Jayde Adams: 31; Michelle Wolf: So Brave; Nath Valvo: Happy Idiot
Panel prize: Iraq Out & Loud
2017
Winner: Shared by Hannah Gadsby: Nanette and John Robins: The Darkness of Robins
Nominees: Ahir Shah: Control; Elf Lyons: Swan; Jordan Brookes: Body of Work; Mae Martin:
Dope; Mat Ewins Presents Adventureman 7: The Return of Adventureman; Sophie Willan: Branded; Spencer Jones:
The Audition
Best newcomer: Natalie Palamides : LAID
Best newcomer nominees: Chris Washington: Dream Big (Within Reason); Darren Harriott: Defiant; Ed Night: Anthem for Doomed Youth; Kwame Asante: Open Arms; Lauren Pattison: Lady Muck; Lucy Pearman: Maid of Cabbage; Rob Kemp:
The Elvis Dead
Panel prize: Not awarded
2018
Winner: Rose Matafeo: Horndog
Nominees: Ahir Shah: Duffer, Alex Edelman: Just For Us, Felicity Ward: Busting A Nut; Glenn Moore: Glenn Glenn Glenn, How Do You Like It, How Do You Like It, Kieran Hodgson: '75, Larry Dean: Bampot
Best newcomer: Ciarán Dowd: Don Rodolfo
Best newcomer nominees: Maisie Adam: Vague, Olga Koch: Fight, Sara Barron: For Worse, Sarah Keyworth: Dark Horse, Sindhu Vee: Sandhog
Panel prize: The Home Safe Collective, a fund which provided cabs home for vulnerable comedians
2019
Winner: Jordan Brookes: I've Got Nothing
Nominees: Darren Harriott: Good Heart Yute; The Delightful Sausage: Ginster's Paradise; Demi Lardner: Ditch Witch 800; Goodbear: Dougal; Ivo Graham: The Game of Life; Jessica Fostekew: Hench; London Hughes: To Catch A D**k; Spencer Jones: The Things We Leave Behind
Best newcomer: Catherine Cohen: The Twist….? She's Gorgeous
Best newcomer nominees: Crybabies: Danger Brigade; Helen Bauer: Little Miss Angel Baby Face; Huge Davies: The Carpark; Janine Harouni: Janine Harouni (Please Remain Seated); Michael Odewale: #BLACKBEARSMATTER; Nigel Ng: Culture Shocked; Sophie Duker: Venus
Panel prize: Jessica Brough for Fringe Of Colour which connects non-white audiences and performers in an attempt to make the festival more inclusive.
2020-2021
No award because of the Covid-19 pandemic
2022
Winner: Sam Campbell: Comedy Show
Nominees: Alfie Brown: Sensitive Man; Colin Hoult: The Death of Anna Mann; The Delightful Sausage: Nowt But Sea; Jordan Gray: Is It a Bird?; Josh Pugh: Sausage, Egg, Josh Pugh, Chips and Beans; Larry Dean: Fudnut; Lauren Pattison: It Is What It Is; Liz Kingsman: One-Woman Show; Seann Walsh Is Dead. Happy Now?
Best newcomer: Lara Ricote: GRL/LATNX/DEF
Best newcomer nominees: Amy Gledhill: The Girl Before The Girl You Marry; Emily Wilson: Fixed; Emmanuel Sonubi: Emancipated; Josh Jones: Waste of Space; Leo Reich: Literally Who Cares?!; Vittorio Angelone: Translations
Panel prize: Best In Class which helps working-class comedians come to the Fringe
Published: 29 Aug 2013