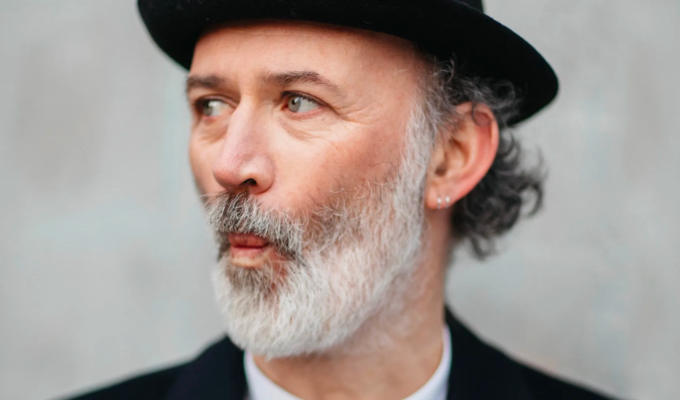 Tommy Tiernan
Date of birth:
16-06-1969
Born in County Donegal, Tommy Tiernan burst on to the comedy scene in 1996, when he won the So You Think You're Funny? award for newcomers at the Edinburgh Fringe. Two years later he was scooped both the Perrier Award, and the Best Stand-Up title at the British Comedy Awards.
He has never been a stranger to controversy, with his very first appearance on RTE's Late, Late Show in November 1997 attracting a record number of complaints for material about 'the Lamb of God'. The routine also led to him being accused of blasphemy in the Irish Senate.
In 2007 some families of people with Down's Syndrome complained about one of Tiernan's routines about the condition; and in 2009, when how comedians should be reckless, he was accused of anti-semitism when saying of the Holocaust: 'Six million? I would have got 10 or 12 million out of that. No fucking problem! Fuck them. Two at a time, they would have gone...'
Nevertheless, Tiernan is second only to U2 when it comes to live ticket sales in Ireland - with his Loose tour selling a staggering 166 dates in Dublin's 1,000-seat Vicar Street venue. And his DVDs - including Cracked: Live at Vicar Street, Loose and Jokerman: Tommy Tiernan in America - have all achieved multi-platinum sales.
Tiernan is also popular in Canada, where he is a regular at Montreal's Just For Laughs festival, Australia, New Zealand and America, where he has performed three times on The Late Show with David Letterman.
In April 2009 Tommy set the Guinness World Record for the longest Stand-Up Comedy Show by an individual - 36 hours and 15 minutes. The record was broken later that year by Australian comedian Lindsay Webb, and it is now held by American Bob Marley, who performed for 40 hours..
Tiernan has five children and is married to Yvonne, his manager. They live in Galway.
Read More