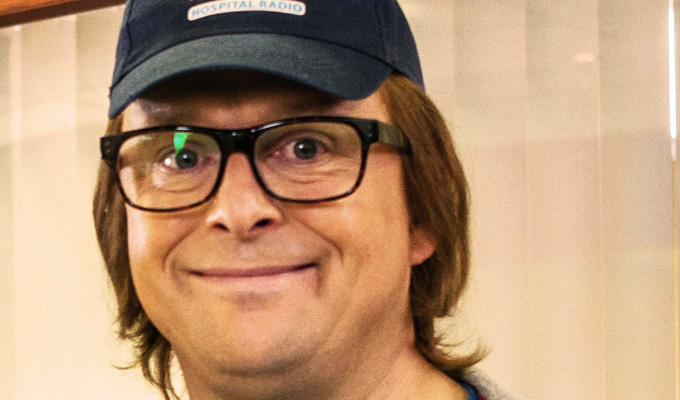 Ivan Brackenbury
Inept hospital radio DJ
Ivan Brackenbury
is the creation of
Tom Binns
, a former breakfast radio host on London's XFM as well as a comedian in his own right.
As himself, Binns won the Jongleurs new act of the year, piloted his own chat show on Five called Tom Binns Munchies, and was one of the presenters on Channel 4 breakfast show RI:SE. He's also appeared on Knowing Me Knowing Yule With Alan Partridge, Friday Night Armistice and Fist Of Fun as a comic actor.
He created Brakenbury relatively early in his career, and the character appeared on Radio 1, Virgin and GLR, before being rested as Binns developed his own radio career, which included landing XFM with a then-record £50,000 fine for talking about bestiality on air.
However, Brakenbury was resurrected for the Edinburgh Fringe 2007, where he was nominated for the if.comedy prize for the best show, and his roadshow, complete with inappropriate records and bungled cues, is now a regular fixture on the live circuit.
He went on to star in the BBC One comedy Hospital People.
Read More