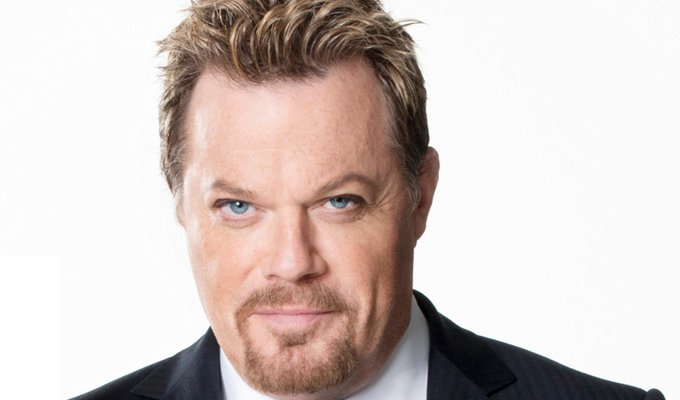 Eddie Izzard
Date of birth:
07-02-1962
Born in Yemen,
Eddie Izzard
moved to Northern Ireland when he was about two, then to south Wales in 1967. His mother died of cancer in March 1968, when he was six, and he has frequently cited her early death as a reason for going into stand-up.
He began as a street performer in the Eighties, having been being kicked off his accountancy course at Sheffield University, and then moved into the stand-up circuit. His first appearance at The Comedy Store was in 1987.
He was nominated for the Perrier in 1991, the same year he won a Time Out Comedy Award, and in 1993, he was named top stand-up at the British Comedy Award for Live At The Ambassadors – which was also nominated for an Oliver theatre award. He scooped the same British Comedy Award three years later for his second show, Definite Article.
He followed that up with the shows Glorious and Dress To Kill, which was to prove his breakthrough in America. First performed in 1997, it aired on HBO two years later, winning him two Emmy Awards for performance and writing. In 2000, he cemented his reputation in the US by touring the country with the show Circle.
In 2001, he hosted the Amnesy Benefit We Know Where You Live! at Wembley Arena, and in 2003 embarked on a world tour of a new show, Sexie. His latest show, Stripped, began with a 34-city American tour in 2008, before transferring to the West End for a five-week run, ahead of its tour of the UK in late 2009.
Early in his career, Izzard took a famously offhand approach to television, turning down most appearances. Although in 1997, he wrote the sitcom Cows for Channel 4, about a family of bovines, played by humans in prostethics. But the surreal show was critically panned.
Alongside his comedy, Izzard has developed a straight acting career, that has spanned TV, film and stage.
In 1994, Izzard made his West End drama debut as the lead in David Mamet's The Cryptogram, which was followed by starring roles in David Beaird's black comedy 900 Oneonta and Christopher Marlowe's Edward II. Izzard portrayed Lenny Bruce in the 1999 revival of Julian Barry's biographical play Lenny, and two years later he starred in another West End revival, A Day In The Death Of Joe Egg – a role he reprised on Broadway in 2003, earning him a Tony Award nomination.
He made his film debut in 1996, when he appeared in both the Damien Hirst short film Hanging Around and a movie adaptation of Joseph Conrad's The Secret Agent. Other early notable movie appearances include Velvet Goldmine, The Avengers, Mystery Men, All The Queen's Men, and The Cat's Meow, n which he played Charlie Chaplin. In 2003 he starred on TV as testosterone-fuelled Ralph in the three-part Channel 4 drama 40.
His stock as an actor rose further with an appearance in the blockbuster squel Ocean's Twelve in 2004; and in 2006, he landed his biggest American break, co-starring with Minnie Driver in the FX drama series the Riches, about a family of con artists trying to go straight after assuming the identity of a suburban couple, which ran until 2008.
Further major roles include Ocean's Thirteen in 2007, and his starring role opposite Tom Cruise in the 2008 wartime action film Valkyrie.
Izzard is also passionate about issues including history, European integration and the environment. In 2003 he fronted the Discovery Channel documentary series Mongrel Nation. aboutEnglish identity, has long spoken about becoming more active in European politics, and appeared in a 2005 party political broadcast for the Labour Party, to which he has donated more than £10,000.
Read More