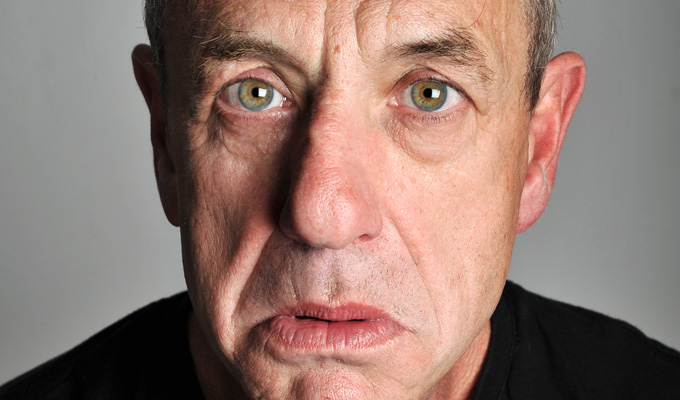 Arthur Smith
Date of birth:
30-11-1953
Arthur Smith has become one of comedy's elder statesmen: an Edinburgh Fringe stalwart and a club compere since the early days of the alternative scene, he still uses many of the same gags today.
He's also become a regular on Radios 2 and 4, one of TV's Grumpy Old Men, and a writer whose best-known work is the World Cup play An Evening With Gary Lineker.
Before joining the comedy circuit, the Bermondsy-born stand-up worked as a warehouseman and teacher, and studied the University of East Anglia, where he took the acclaimed creative writing course run by novelist Malcolm Bradbury,
He has long been a regular at the Edinburgh Fringe, where he was instrumental in many of the pranks played by his late friend Malcolm Hardee, and his raucous late-night tours of the town became legendary for their high jinks, if not their historical accuracy.
His Fringe shows include Arthur Smith Sings Leonard Cohen, and Arthur Smith's Last Hangover, about his being forced to go teetotal after he nearly died from pancreatitis. Both were subsequently broadcast on Radio 4, where he is also a frequent guest on such shows as Excess Baggage and Loose Ends. On Radio 2 he has presented the long-running Smith Lectures, linking together clips from other comedians.
As well as the Olivier-nominated An Evening with Gary Lineker, which he co-created with Chris England, Smith's other plays include 1989's Live Bed Show, which starred Caroline Quentin and Paul Merton and ran at the Donmar Warehouse.
In 2005, Smith reportedly turned down a lifetime achievement award from the Perrier Award organisers, but in 2007 an exhibition of art from other comedians that he curated won the panel prize from the Perriers' successors, the if.comedy awards.
Read More