Latest Videos
The funniest videos on the internet. If you've got a suggestion for inclusion in this section, email the link to feedback@chortle.co.uk – we prefer short comedy sketches more than stand-up.
Thu 11 August 2022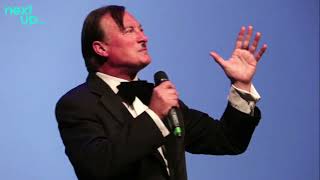 11/08/2022 … What do you get when you cross the 20th century's greatest monster with its greatest crooner? Frank Sanazi.
Wed 10 August 2022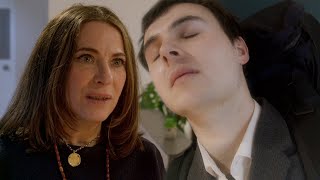 10/08/2022 … Comedy production house Baby Cow has today released the online short film fFank, starring Freddie Meredith as a young aspiring comic who travels to a talent…
10/08/2022 … Here's Ada Campe performing a Covid-related song that's either 'right on the money, old news or in poor taste…' at Chortle's…
Tue 09 August 2022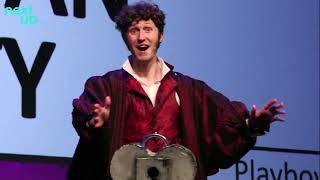 09/08/2022 … Christian Brighty address the room of 'common scum' which is Chortle's Fast Fringe.
Mon 08 August 2022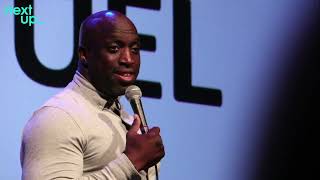 08/08/2022 … Here's Emmanuel Sonubi back on stage in a theatre, following a stint on a cruise ship.
Sun 07 August 2022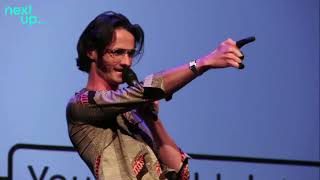 07/08/2022 … Here's Jazz Emu finding an unusual use for his limited time on Chortle's Fast Fringe… The musical comedian gave everyone in the theatre their…
Sat 06 August 2022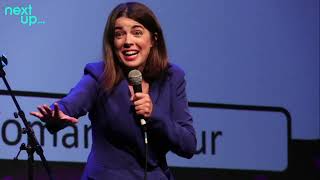 06/08/2022 … Here's viral video star Rosie Holt as a local Conservative MP addressing Chortle's Fast Fringe on the 'misapprehensions' people have about…
Fri 05 August 2022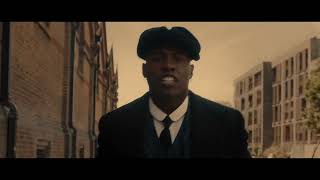 05/08/2022 … Comedian Darren Harriott channels Peaky Blinders gangster Tommy Shelby in this video shown to spectators at the Birmingham 2022 Commonwealth Games.