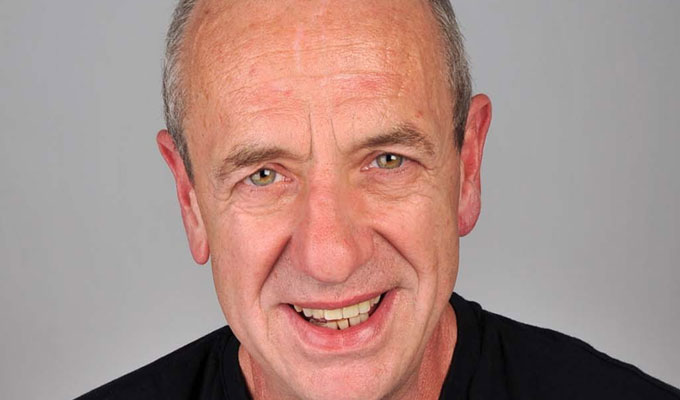 Quick witted
The comedy week ahead...
Sunday June 28
LIVE IN LONDON: John Shuttleworth tonight stages a massive fundraiser at the London Palladium, no less. Chief attraction among his friends is Bill Bailey, heading a bill that the word 'eclectic' was surely made for, ranging from Toyah to Sooty And Sweep… not to mention a revival of the persona that first put Shuttleworth creator Graham Fellows into the spotlight, Jilted John.
LIVE IN LONDON: Simon Amstell undergoes some painfully funny self-analysis in Regent's Park, as he brings his To Be Free show to the open-air theatre. Fingers crossed there's no rain.
Monday June 29
LIVE IN BRIGHTON: If you loved Rob Delaney and Sharon Horgan's warts-and-all look at sex, dating and childbirth in Catastrophe, you'll love his unflinchingly honest stand-up at the Komedia tonight. And he's at the Edinburgh Stand on Wednesday, too. Review
LIVE IN GLASGOW: Still Game's Sanjeev Kohli is one of the performers sharing their Immigration Diary, as Sanjeela Kershi's storytelling format comes to The Stand tonight.
Wednesday July 1
LIVE IN LONDON: Super-talented Australian character comedian Steen Raskopoulos – co-star of the forthcoming BBC Three series Top Coppers alongside Edinburgh award-winner John Kearns – brings his new show to the Soho Theatre for the next week and a half. There's loads of audience participation, but it's always fun – never humiliating – so even the most-self conscious can enjoy his exaggerated creations. Review from the Melbourne comedy festival
Thursday July 2
RADIO: Poet Ian McMillan sets out on a personal quest to find out more about the late professional footballer turned TV comedy star Charlie Williams, who rose to fame in the early 1970s with appearances on The Comedians and The Golden Shot. Over the half-hour programme, McMillan concludes that the combination of a black man with a broad Yorkshire accent and first-hand experience of working class life made Williams unique. He was accused of reinforcing racial stereotypes of the time, but nevertheless was a pioneer for black comedians. Radio 4, 11.30am
Saturday July 4
RADIO: Susan Calman presents a one-off programme exploring how cat videos have come to dominate the internet. In Pussy Galore, The News Quiz regular and hardcore cat-lover takes advice from experts - as well as fellow comedians Vikki Stone, Angela Barnes and Pippa Evans - about how to make her own pets into viral sensations. Radio 4, 10.30am
TV: Guests on The John Bishop Show tonight are Nina Conti, Glenn Wool and Nish Kumar… plus Rotherham's least celebrated daughter, Myra Dubous. BBC One, 9.45pm
Sunday July 5
LIVE IN LONDON: It's our annual Fast Fringe showcase of Edinburgh-bound comedy and variety acts – sample almost 30 of them in one ridiculously packed bill at the Leicester Square Theater, overseen by the delightful festival legend Arthur Smith. This year's gloriously eclectic line-up is: Hal Cruttenden, Alex Edelman, Tiff Stevenson, Kevin Day, Ed Aczel, Nish Kumar, John Robins, Danielle Ward, Dane Baptiste, Damien Slash, Fin Taylor, Grace The Child, Funmbi Omatayu, Phil Jerrod, Michael J Dolan, Ali Brice, John Hastings, Amy Howerska, Spencer Jones as The Herbert, Yve Blake, Jess Robinson, Tez Ilyas, Jack Barry, Beth Vyse, Seymour Stiffs, Charles Booth, Jonny Awum and Puddles Pity Party. Tickets
Published: 28 Jun 2015
What do you think?