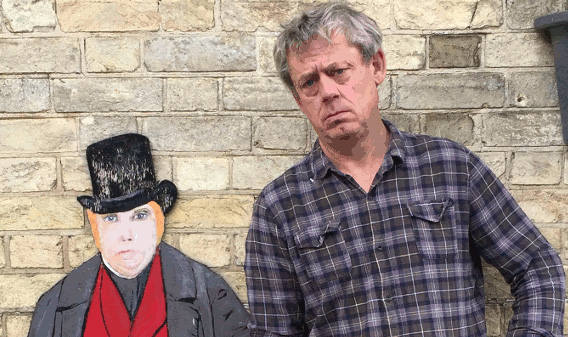 Graham Fellows
Graham Fellows first shot to fame as creator of the 1978 novelty punk single Jilted John, which was propelled to No 4 with its refrain: 'Gordon is a moron'
These days, he is best known for his comic creation John Shuttleworth, a mild-mannered Sheffield would-be singer-songwriter in his fifties who starred in the BBC Two series 500 Bus Stops and Radio 4's The Shuttleworths. He has also toured extensively with his character, winning the 2000 Manchester Evening News Comedy Award for his show 2000 & John. In 2006, the chracter released his own documentary film, It's Nice Up North.
At the 1999 Edinburgh Fringe, Graham introduced his new character Brian Appleton, a minore figure in the history of rock and roll who later in his own Radio 4 series. As Brian, Graham toured with the indie band Belle & Sebastian and presented a new show for Channel 4 - Elvis Lives.
As an actor, Graham has featured as Les Charlton in Coronation Street and appeared in Coogan's Runand Time Gentlemen Please
His latest comedy character, Dave Tordoff, made his debut during Brian Appleton's 2004 tour, graduating to his own hour-long show at the 2006 Edinburgh Fringe.
Read More