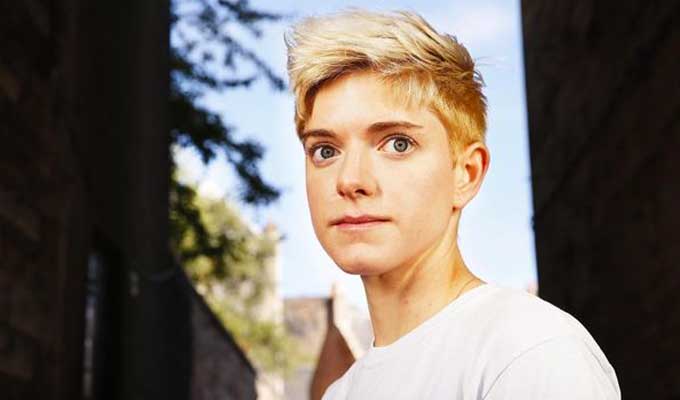 Every Netflix 'Comedians Of The World' special ranked
On New Year's Day, Netflix released 47 half-hour comedy specials, from stand-ups around the world and in a handful of different languages. Here we rate the 22 English-language shows– entirely subjectively of course – from worst to best…
22. Chris D'Elia (USA): Just the sort of lazy, reductive, blokish stand-up that caused the last comedy boom to turn to bust. Full review.
21. Nick Swardson (USA): 'Bro' comic picks low-hanging fruit about farting, shitting and smoking dope. Full review.
20. Cal Wilson (New Zealand): An effervescent comic whose fizz turns to froth when it comes to lightweight material, especially in the first half of the special. Full review
19. Atul Khatri (India): Avuncular stand-up from a good-humoured, but ultimately a little bland, comic. Full review.
18. K Trevor Wilson (Canada): A whole half-hour about shit? Absolutely. There's some good work here, but the obsession is drawn out too much. Full review.
17. Dave Merheje (Canada): A supernova of energy who paints a vivid picture of his immigrant family life, but is light on LOLs. Full review
16. Urzila Carlson (New Zealand, but South African): A thoroughly solid act, very strong in performance but unmemorable in her generic material. Full review
15. Nicole Byer (USA): A filthy force of nature pushing through a mixed bag of sex stories and body-positivity through sheer power of personality. Full review.
14. Loyiso Madinga (South Africa): Amusing and playful take on stereotypes, but some routines outstay their welcome. Full review.
13. Riaad Moosa (South Africa): A ultra-likeable performance powerhouse, but prone to falling into hack material. Full review.
12. Ellie Taylor (UK): Relatable and amusing tales of pregnancy and relationships, but delivered in a slightly stagey way. Full review.
11. Tumi Morake (South Africa): An infectious laugh and some engaging and fascinating personal stories… once she gets round to them. Full review.
10. Nazeem Hussain (Australia): Playful with the politics of being a Muslim and evocative about his immigrant upbringing, Hussain pulls a few punches but is an engaging and smart comic. Full review.
9. Aditi Mittal (India): A fierce, no-nonsense strike back against sexism that's packed with attitude. Full review.
8. Nish Kumar (UK): Pin-sharp Kumar has got good reason to exude a superior attitude, but he appreciates how intense, even smug, he can come across - as he outlines in this full-on special .Full review.
7. Neal Brennan (USA): Astute social commentator always ready with a smart twist on the world, delivered perfectly. Full review.
6. Loyiso Gola (South Africa): Intelligent and wide-ranging comedy teasing white privilege. Full review.
5. Joel Creasey (Australia): Camp comedy as it should be done. The special's all about him, him, him but he's frank and funny and with an infectious energy. Full review.
4. Deanne Smith (Canada): An outsider opening a door to her world accessible - and funny - with her self-aware, and well-constructed stories. Full review.
3. Ivan Decker (Canada): Classy stand-up with an sharp eye for an off-kilter angle, delivered with likeability and slickness. Full review.
2. Joel Dommett (UK): A charismatic, physical performer with plenty of first-hand self-deprecating stories that turn out to subtly address the pent-up emotions of masculinity in a routine that wears its careful construction lightly.Full review
Mae Martin (UK but Canadian): While most of these specials are half-hour sets, Martin's comes from her acclaimed confessional Edinburgh show, telling a personal story of addiction while being full of wit. Full review.
Published: 13 Jan 2019
What do you think?