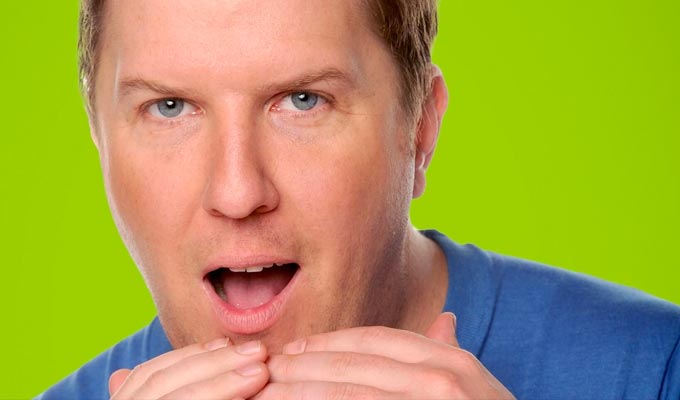 Comedians Of The World - Nick Swardson: So Many Smells
The deluge of stand-up specials Netflix has released this week means you have to be, well, special, to stand out. And Swardson isn't, really.
He's built a career out of 'bro' comedy – including being a regular Adam Sandler collaborator – and isn't going to let being 42 years old force any change in direction.
So, dressed in an ice hockey shirt and baseball hat, he tells tales of farting on planes, of shitting himself in a friend's home, and of smoking dope and doing dumb things.
The comedy he gets from the vicarious sharing of these situations is hit-or-miss, possibly because the fact he only occasionally feels a twinge of embarrassment about his predicaments makes him a little unsympathetic.
Or at least to my ears; his audience at this recording in Montreal are lapping it up to the extent that he gets a laugh just by explaining a David Blaine street magic trick with no embellishment, just a note of incredulity at what wizardry is being displayed.
He's got an effective physicality when it comes to acting out his scenarios, too, and uses a Jim Gaffigan-style stage whisper almost as much as the man himself to provide some explanation of his actions, but this technique irritates.
Swardson would certainly be at home in some rowdy beer-soaked bar – he exudes an aura that he'd take on any hecklers at their own game and feed off their energy – but watching him soberly, on a screen and from a comfortable sofa, his powers are definitely weakened.
• Comedians Of The World - Nick Swardson: So Many Smells is now available on Netflix. Watch here.
Review date: 4 Jan 2019
Reviewed by: Steve Bennett
Recent Reviews
What do you think?