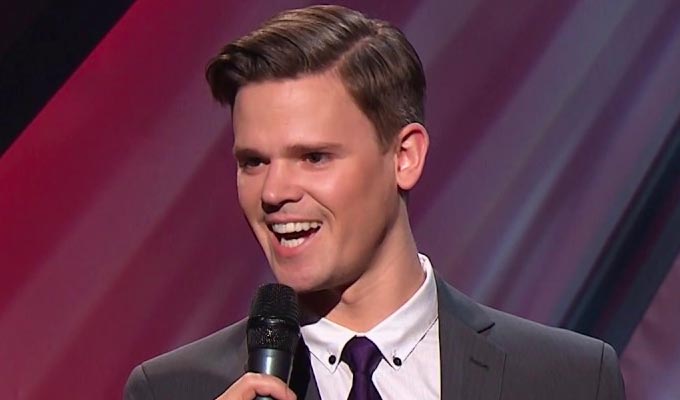 Comedians Of The World - Ivan Decker: Underwater Scissors
This Netflix special should prove an impressive calling card for the sharp-suited Ivan Decker, who combines universal reference points with a quirky outlook and an efficient gag rate.
The title comes from his term for lobsters – a 'living pair of underwater scissors' – that demonstrates his fondness for an offbeat trunk of phrase. But he also has a uniquely off-kilter way of looking the world, taking an oblique angle and forensically pursuing it to exhaustion.
To that end, a lot of this half-hour is dedicated to the rituals of buying fast food, from serving yourself at the soda fountain to the meticulous process of constructing a Subway sandwich. He has a strong eye for minor detail and is attuned to the possibilities of minor mischief each situation offers.
In an odd twist of fate he's also the second stand-up in this series of specials to mention dining-in-the-dark restaurant Dans Le Noir. While it was the scene of an uncomfortable meal for Joel Dommett and his dad, Decker finds more prosaic absurdity in the eatery's premise.
But his trademark routine is probably his unearthing of a fatal flaw in The Walking Dead that gives a down-to-earth reality check for any zombie apocalypse movie.
Smart, original and slick, this feels like the first of many specials we can expect from Decker.
• Comedians Of The World - Ivan Decker: Underwater Scissors is available on Netflix now. Click here to watch
Review date: 5 Jan 2019
Reviewed by: Steve Bennett
Recent Reviews
What do you think?