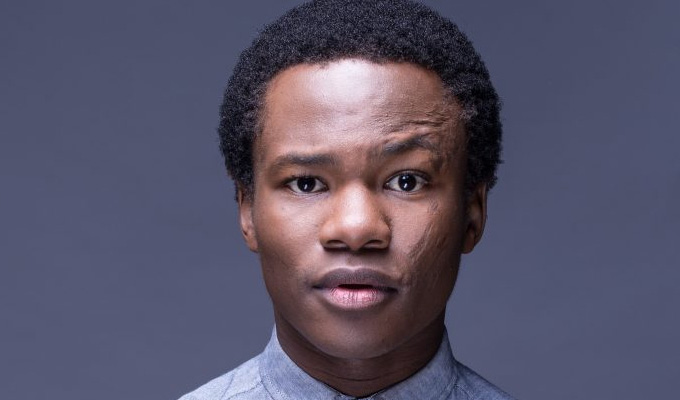 Comedians Of The World – Loyiso Madinga: A Long Way From My Village
I'd be surprised if any comedian in this Netflix series performed a longer act-out than Loyiso Madinga, as he illustrates why he doesn't like house music with a drawn-out mime set to the distinctive beat. It's a recognisable situation, and looks like a signature bit, but isn't all that funny, other than for his sheer commitment.
Going on too long is a bit of a running concern, from his routine about the beliefs of Jehovah's Witnesses to the one depicting Hitler as coy and camp behind closed doors. Both are predicated on witty premises, but both run out of steam.
Otherwise, this special offers an interesting window into his rural South African background while talking to stereotypes and ribbing the white people for the images they hold. But in a double-layered gag he explains that Africa is not the unified place as it's usually portrayed from without, by admitting that different nationalities within the continent are as ignorant of each other as any insular Westerner.
He winds people up with tall tales of baboon attacks, bemoans the mangled Xhosa in Black Panther (as does fellow speaker Loyiso Gola in his episode of this stand-up series) and invites us to laugh at punchlines involving AIDS, arguing: 'Enjoy an AIDS joke people – the stigma is a real killer.' It's hard to contest that sentiment.
He comes across as naturally amusing, and delivers with verve and a good attitude, but the material is too inconsistent for him to rise to the top of the sizeable pile of comedy specials provided by Netflix this month.
• Comedians Of The World – Loyiso Madinga: A Long Way From My Village is available on Netflix now. Watch here.
Review date: 12 Jan 2019
Reviewed by: Steve Bennett
Recent Reviews
What do you think?