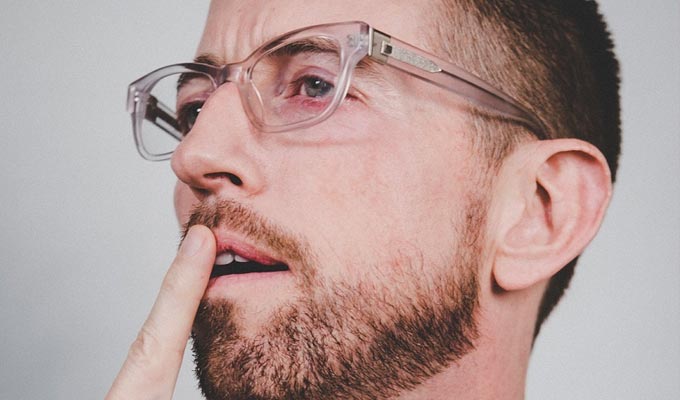 Comedians Of The World - Neal Brennan: Here We Go
'So what do you guys think of the new gender and sex norms?' Neal Brennan asks his audience – a slightly more complicated question than the stock: 'Who here's drinking tonight?'
But this is an astute commentator, attuned to society's changes, and able to keep his balance on those shifting sands without picking sides.
It's what gives his stand-up an edge, even though much of the topics he covers in Here We Go are – on the face of it – the bread-and-butter of countless mid-level club comedians.
'I'll do some Trump jokes to earn your trust,' is how he kicks off, and that box is ticked, before a bit on drug smoking and how #notallmuslims are ISIS supporters, an obvious point nut made with skilful analogy.
This – and the trip to Germany when he was told to tread carefully around the topic of Hitler – is all well and good, but it's on relationships in the modern world that Brennan is at his most insightful and his most funny.
He has the perfect response to dudes who complain they 'can't even compliment women now…' in these times of #metoo, while recognising that men and women both hold a certain power, of very different kinds.
Brennan, the co-creator of Chappelle's Show, speaks calmly, with a well-honed timing and cadence that invites the audience to lean in to listen, rather than assaulting their attention.
Marriage is likened to a video game 'with no autosave' while he talks of how men's sexual imaginations have been polluted by porn, while women's are defined by romcoms.
Brennan navigates the minefield of gender stereotypes without being a douche, nor being so carefully PC as to lose any interest. His is not the edgiest of comedy, but nuanced, recognisable, smart and classy.
• Comedians Of The World - Neal Brennan: Here We Go is now available on Netflix. Watch here.
Review date: 4 Jan 2019
Reviewed by: Steve Bennett
Recent Reviews
What do you think?