2013 Opinions
Chortle's Opinions section is an arena for fans to share their views on any aspect of comedy.
We invite general comment pieces about particular aspects of the comedy scene (although reviews of individual shows or performers tend not to be suited to this section except in very rare circumstances). Contributions should be at least 500 words in length, in a similar tone to something you might read in a broadsheet newspaper, and emailed to steve@chortle.co.uk
We reserve the right to edit pieces – although we will be careful not to change the meaning of anything – or not to use them at all. By submitting an article you grant Chortle indefinite licence to use it freely; though you retain the copyright on it to use it elsewhere.
Tue 02 April 2013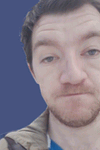 02/04/2013 … Last week, at a gig, I witnessed what I considered to be an act of plagiarism.
Fri 29 March 2013 29/03/2013 … In a couple of weeks I am doing a live recording of my debut solo stand-up show An Opera Written on Napkins.
Sat 23 March 2013 23/03/2013 … I am writing in response to the recent article by Jay Richardson, They Exploit… something or other as the current creative mouthpiece and regular host for Charlie…
Fri 22 March 2013 22/03/2013 … To catch the subtle tics, the smirks, the raising of a contemptuous eyebrow in the vast cavern that is the O2 Arena, is nigh on impossible.
Thu 21 March 2013 21/03/2013 … I'm very fond of poking a stick at the insane and irrelevant elements of the Edinburgh Fringe industry and making a stand against the widespread pay-to-play practices.
Tue 19 March 2013 19/03/2013 … In my stand-up set, I used to use the word 'midget' without a second thought.
Fri 15 March 2013 15/03/2013 … I reached a significant realisation recently.
Wed 13 March 2013 13/03/2013 … The Daily Mail has a nice line in manufactured outrage, and one of the big mistakes is to take it seriously, although if you're Caroline Raphael, Radio 4's commissioning…