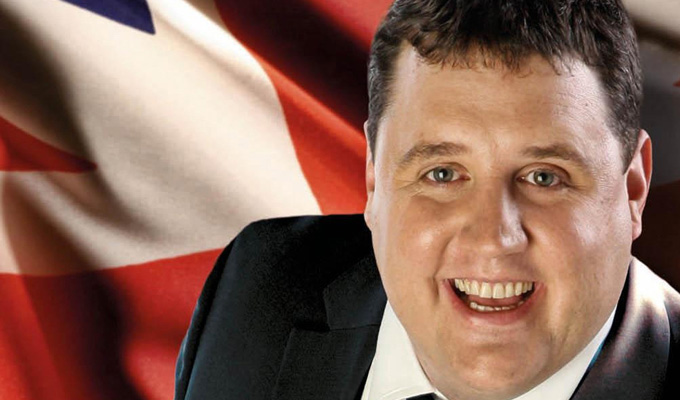 Peter Kay
Date of birth: 02-07-1973

6million share Peter Kay's commute
Six million people watched the final episodes of Peter Kay's Car Share last night.
The comedy, which co-stars Sian Gibson, attracted almost 35 per cent of the total TV audience at the time.
Its audience was almost double the 3.3million audience of ITV News in the same 10pm slot – and 1.7million more viewers than the improvised edition in the same slot three weeks ago.
The figures from overnights.tv mean the episode was the second most-watched of all the Car Shares, marginally behind the 6.4million who watched the first episode of season two on the night it aired in April 2017.
Shane Allen, the BBC's controller of comedy commissioning said: 'The audience figures and responses have been phenomenal for this much-loved show. With its beautiful blend of heart and hilarity. it feels like a show that will be enjoyed for years to come.'
Kay has repeatedly said the episode was the last ever, but the script seemed to leave the door open for a possible Christmas special set at the wedding of two colleagues in the supermarket where characters John and Kayleigh work.
He said today: 'It's been a five year labour of love and we've loved working on it.'
Read our review of the show here.
The finale is available on iPlayer with the rest of series 2 and the unscripted episode. Last night's episode will be repeated on BBC One at 11.35pm on Friday.
Read More
Published: 29 May 2018
Peter Kay has donated €250,000 to the charity Irish…
4/05/2011
Harry Potter star Daniel Radcliffe has made his stand-up…
26/04/2011
Never one to pass up the opportunity to indulge his…
28/02/2011
James Corden will present this year's Brit awards,…
13/01/2011
The policeman blinded by killer Raoul Moat has accused…
24/12/2010
Peter Kay has announced six more 'farewell' dates…
4/11/2010
Peter Kay is starring alongside Jamie Redknapp, Dannii…
1/11/2010
Dave Spikey has spoken for the first time about his…
21/10/2010
Products
Past Shows
Edinburgh Fringe 2002