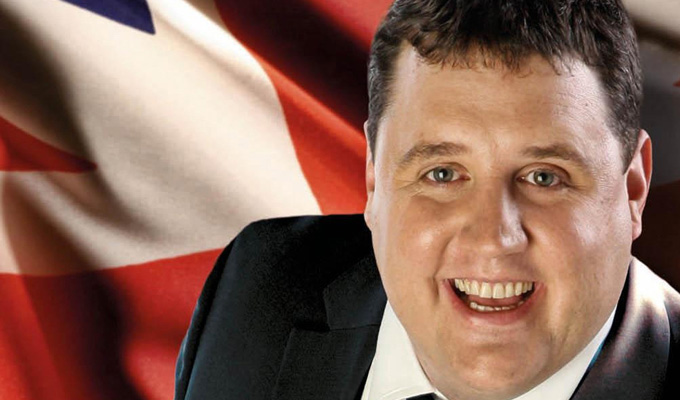 Peter Kay
Date of birth: 02-07-1973

Sian Gibson: 'Peter Kay and I have something new in the pipeline'
Sian Gibson is working on a new comedy show with her Car Share co-star Peter Kay.
The actress has revealed: 'I was with Peter the other day and we have got something in the pipeline. There are things to think about.'
Any new programme would be Kay's first project since his shock move to cancel his massive stand-up tour, citing family reasons. The emotional series finale of Car Share, in which supermarket colleagues Kayleigh and John finally resolved their romantic tension, had been filmed before the comic axed his 100-date arena show in December last year.
Gibson revealed the new project when speaking to the Manchester Evening News after the Royal Television Society North West Awards, where she picked up the accolade for best performance in a comedy – beating fellow nominee Kay. Car Share also won best comedy programme.
She also said that given the successful resolution, Car Share would not be back: 'That was the final, final one and I liked the conclusion because they got a happy ending. It also wasn't too cheesy.'
Gibson shot to fame onthe strength of her Car Share performance and can currently be seen in Romesh Ranganathan's Sky sitcom The Reuluctant Landlord, and will be returning to the Gold Channel next month with Death On The Tyne, the follow-up to Murder On The Blackpool Express.
Read More
Published: 13 Nov 2018
Peter Kay is to be the subject of yet another TV tribute. This…
19/10/2016
Peter Kay has received an honorary doctorate from his…
20/07/2016
Filming has begun on the second series of Peter Kay's…
3/05/2016
Peter Kay's Car Share has been named best comedy…
20/01/2016
The BBC is to air ANOTHER tribute to Peter Kay's…
19/01/2016
Peter Kay and Paddy McGuinness have written more episodes…
23/12/2015
Peter Kay's Car Share is to return for a second series.…
15/12/2015
Peter Kay is to DJ a series of 'dance-a-thon parties'…
1/12/2015
Products
Past Shows
Edinburgh Fringe 2002