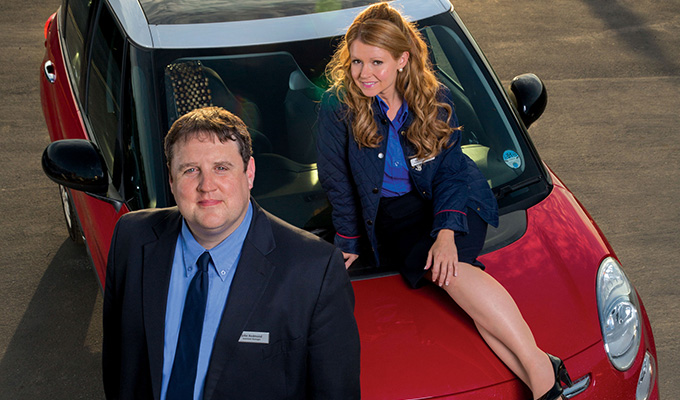 Car Share dominates iPlayer
Peter Kay's Car Share is breaking records on iPlayer.
Three days ago, the second series premiered on BBC One and the entire series launched on the on-demand service.
Since then, the four episodes have occupied the top four slots on iPlayer, with more than 2.5 million requests in total. Never before have all episodes of one series appeared in all the top slots of the services' most popular programmes.
A massive 6.5 million people tuned into episode one on Tuesday, with another further 1.5 million watching on repeat.
Kay said: 'All we wanted to do is make happy television and it seems viewers are enjoying the happiness that Car Share is offering.'
Shane Allen, the BBC's controller of comedy commissioning added: 'We're knocked for six with the huge audiences and love for the new series.
'Audiences are coming at it from all angles and to make comedy history on BBC iPlayer marks a big moment for how we release our shows.
'I couldn't be more chuffed for Peter and Sian [Gibson, his co-star] who have poured so much of themselves into this special series.'
Episode two airs on BBC One at 9pm on Tuesday.
Published: 14 Apr 2017
What do you think?