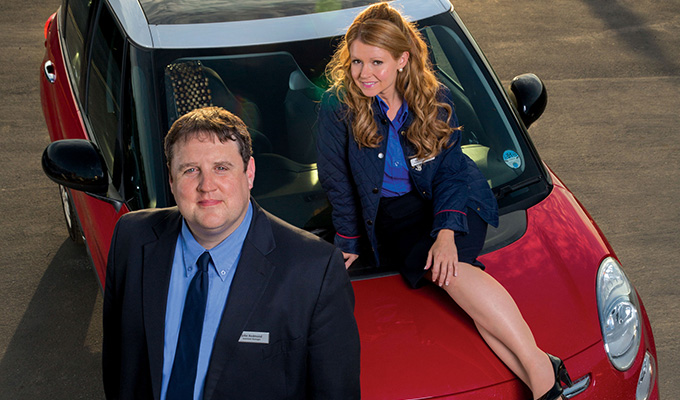 Car Share will wrap up in May
The final two episodes of Peter Kay's Car Share are to be broadcast in May, the BBC says.
One episode will wrap up the storylines in a series finale, which will reveal the ending of the will-they-won't-they storyline between Kay's character John and his colleague Kayleigh (Sian Gibson).
And a second is a standalone improvised episode.
The news comes after Kay broke his media silence since pulling his mammoth 2018 stand-up episode for undisclosed family reasons to announce a charity screening of the episodes.
He wrote on social media yesterday: 'Exciting news. A charity screening of new Peter Kay's Car Share episodes will be held at Blackpool Opera House on Saturday 7th April. Tickets on sale Saturday at 9am.'
The event will raise money for The Lily Foundation, which the comedian says 'is an inspiring charity that helps to improve the lives of children with Mitochondrial Disease'.
In his statement, Kay, 44, said he had 'first-hand experience' of the charity's work.
In December, he pulled his planned tour – which would have been his first in eight years – citing 'unforeseen family circumstances', adding: 'My family must always come first.'
He urged the media and the public to respect his privacy – and since then he has maintained a silence, which has even led to sick rumours of his death spreading online.
It is not known if Kay will attend next weekend's screening, although the £13.20 ticket prices suggests not,
The event at Blackpool Opera House will showcase four episodes of Car Share, including the two new episodes.
Mitochondrial disease is an incurable and progressive chronic illness that causes debilitating physical, developmental and cognitive disabilities.
Published: 30 Mar 2018
What do you think?