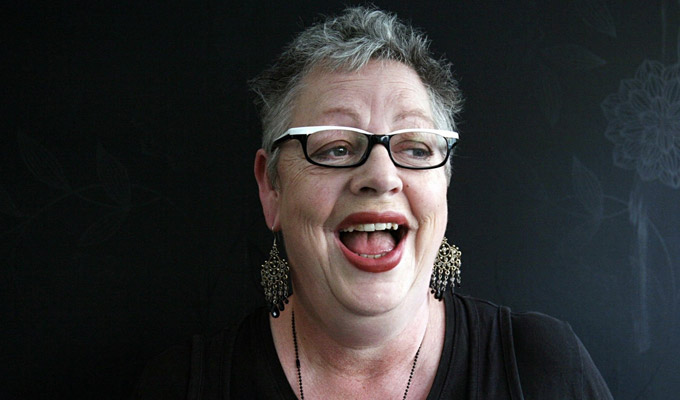 New stand-up showcase for BBC Two
BBC Two is to launch a new live stand-up showcase.
The as-yet untitled programme will air over five consecutive nights from a Covid safe London location and feature a mix of established and new comedians.
Those lined up to take part include Jason Manford, Jo Brand, Darren Harriott, Dane Baptiste, Joanne McNally, Rachel Fairburn and Chris McCausland.
The BBC says: 'The series will support comedians in getting back to work and also provide a platform for emerging comedy talents who have not been able to follow their usual path of showcasing their work over the last 12 months.'
The show are part of the BBC's Festival of Funny, a previously announced celebration of comed across the Corporation's output in late February to mid-March. The event includes the airing of existing stand-up specials, four new Radio 2 comedy pilots and Radio 4's ongoing series of comedians' shows.
Shane Allen, the BBC's director of comedy commissioning said: 'Comedians have been starved of both stages and live audiences; it's important that we continue to back the stars of today and tomorrow as well as honour the beloved legends and shows that the BBC has always led the way with'
Last summer, the BBC launched a similar series of stand-up shows after the first lockdown, entitled BBC Presents: Stand Up For Live Comedy.
All today's Festival Of Funny announcements:
• New stand-up showcase for BBC Two
• New Radio 2 pilots from Delightful Sausage, Tommy Tiernan, Kiri Pritchard-McLean and Arnuvab Pal
• Celebration of Caroline Aherne
• Series of stand-up specials
• Showcase of comedy shorts, including a new series from Harry Hill
• Radio 4 stand-up show for Patrick Kielty
Published: 15 Feb 2021
What do you think?