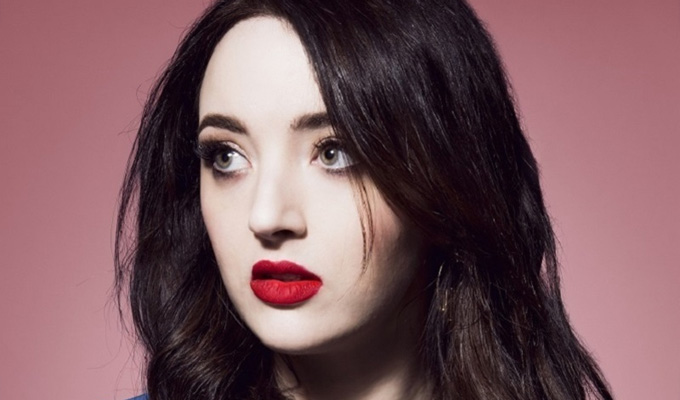 BBC to air stand-up specials
The BBC is to air a mix of old and new comedy specials as part of its Festival Of Funny from later this month.
Last week, it was announced that Rose Matafeo's critically acclaimed Horndog, originally made for HBO Max, would stream on BBC Three iPlayer from Sunday, then air on BBC One on Friday February 24 at 10:45pm.
However it has now been revealed that this is just one of a string of stand-up shows to be boadcast across various BBC channels.
Also airing are:
Fern Brady: Power and Chaos: A look at contemporary culture and the state of the UK , recorded in front of home crowd in Glasgow.
Dylan Moran: Off the Hook: In the broadcast premiere of his 2015 stand-up show, Moran playfully scrambles through the struggles of politics, loneliness and middle age.
Eddie Izzard: Force Majeure: In an epic challenge to find global resonance, Izzard chooses huge universal topics to take on – from ancient civilisations to mythical creatures – seeking out what is universal in humour.
John Cleese Live at the Acropolis: Recorded at the ancient Greek wonder in 2019, the comedy legend reflects on key moments from his long career such as the formation of Monty Python, and explores the nature of comedy and what still makes him laugh.
Stephen Merchant: Hello Ladies: The Office co-creator looks at the etiquette of love and romance from his unique 6'7" perspective in this 2011 show.
Bill Bailey Limboland: Strictly winner and maestro of music Bill Bailey explores our expectations of happiness with the help of some heartfelt songs and hilarious tales in his 2018 show.
Victoria Wood: Victoria at the Albert:Recorded at the Royal Albert Hall in 2001, Victoria Wood performs her At It Again stand up show, showcasing her penetrating observations on the mundanities of life.
All today's Festival Of Funny announcements:
• New stand-up showcase for BBC Two
• New Radio 2 pilots from Delightful Sausage, Tommy Tiernan, Kiri Pritchard-McLean and Arnuvab Pal
• Celebration of Caroline Aherne
• Series of stand-up specials
• Showcase of comedy shorts, including a new series from Harry Hill
• Radio 4 stand-up show for Patrick Kielty
Published: 15 Feb 2021
What do you think?