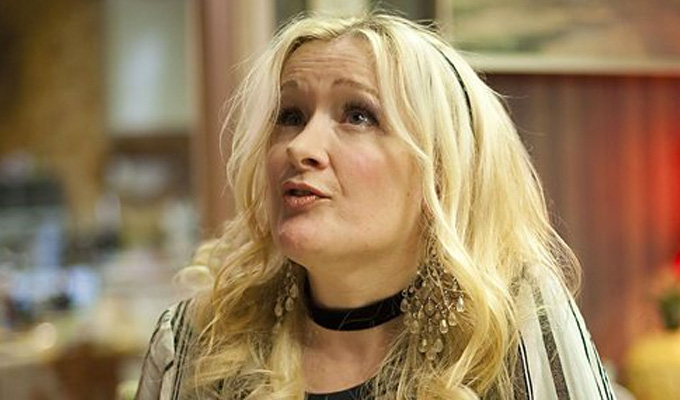 BBC to celebrate Caroline Aherne
The BBC is to celebrate the work of Caroline Aherne as part of its forthcoming Festival Of Funny.
Her Fast Show colleague John Thomson will present a series of clips from her work including The Mrs Merton Show and The Royle Family in the half-hour show.
Aherene died of lung cancer at her home in Timperley at the age of 52 on July 2, 2016.
Caroline Aherne At The BBC will air sometime between late February and mid-March as comedy programming takes over much of the Corporation's output. However it has not yet been announced which channel the tribute will air on.
A similar celebration of Tommy Cooper's work at the BBC will be presented by Sir Lenny Henry.
And in celebrating other comedy greats, the Corporation will air Dave Allen On Life, the 90-minute collection that was released as a DVD in 2014; and the 2018 two-part series Billy Connolly Made in Scotland.
Victoria Wood's classic stand-up show Victoria at the Albert, recorded at the Royal Albert Hall in 2001, will also air as part of a season of stand-up specials.
All today's Festival Of Funny announcements:
• New stand-up showcase for BBC Two
• New Radio 2 pilots from Delightful Sausage, Tommy Tiernan, Kiri Pritchard-McLean and Arnuvab Pal
• Celebration of Caroline Aherne
• Series of stand-up specials
• Showcase of comedy shorts, including a new series from Harry Hill
• Radio 4 stand-up show for Patrick Kielty
Published: 15 Feb 2021
What do you think?