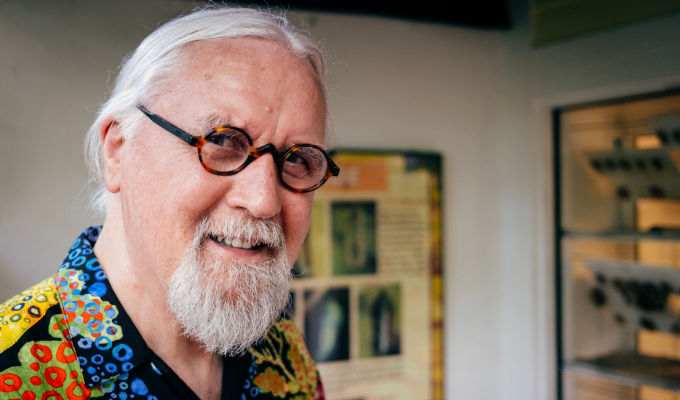 Billy Connolly
Date of birth:
24-11-1942
Born in a poor tenement block, Connolly was abandoned by his mother, Mamie, at the age of three and brought up by his aunt, Mona, who used to beat him, and his father, William, who sexually abused him - a background explored in his 2001 biography Billy.
As a teenager, he joined the Clyde shipyards, where he served his apprenticeship as a welder. While working there, he bought a banjo for £2 10s after seeing blues singer Pete Seger on the TV, and started performing on Scotland's folk circuit as part of a band called the Humblebums, which counted Gerry Rafferty among its members.
While performing, Connolly noticed that audiences warmed to the banter between his songs, which built up his confidence. In 1970, the band split up and he started performing solo.
Also during his time at the shipyards, he met his first wife, Iris, with whom he had a son and a daughter.
His big break was on the Parkinson show in 1975, which made him a star and led to his first UK tour: The Big Wee Tour.
He spent many years on the road, the lifestyle taking its toll, and he became a heavy drinker, until he gave up alcohol in 1986.
His reputation grew and grew, and he eventually moved to California to try to break into the US, with varying degrees of success.
In 1989, he married Pamela Stephenson, who he met while recording a sketch for Not The Nine O'Clock News.
Read More