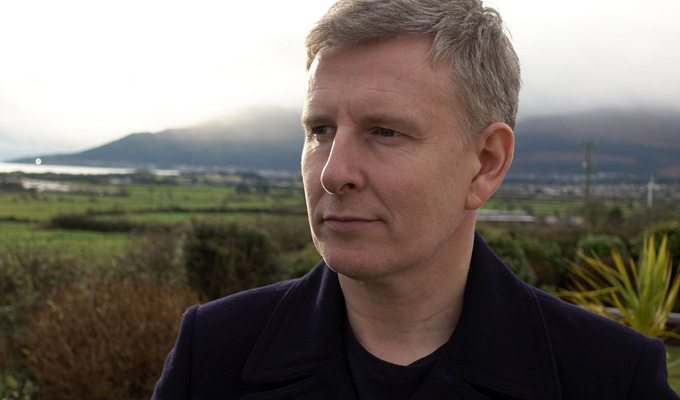 Radio 4 stand-up show for Patrick Kielty
Patrick Kielty is to record a Radio 4 special about the effect of Brexit his native Northern Ireland.
Borderline: A Postcard From The Edge Of The Union is one of several programmes announced by the BBC today as part of its Festival Of Funny.
Kielty – whose father, Jack, was shot dead by loyalist paramilitaries in the UVF in 1988 – has been critical of the Northern Ireland protocol that has effectively led to a border in the Irish Sea.
The show will be taped at his hometown of Dundrum, Co Down, on March 6 and broadcast on March 14.
Radio 4 has been airing half-hour stand-up specials in a dedicated 7.15pm slot every Sunday. This week, it will be Eleanor Tiernan, followed by Anna Morris and Stephen Buchanan, then Kielty's.
All today's Festival Of Funny announcements:
• New stand-up showcase for BBC Two
• New Radio 2 pilots from Delightful Sausage, Tommy Tiernan, Kiri Pritchard-McLean and Arnuvab Pal
• Celebration of Caroline Aherne
• Series of stand-up specials
• Showcase of comedy shorts, including a new series from Harry Hill
• Radio 4 stand-up show for Patrick Kielty
Published: 15 Feb 2021
What do you think?