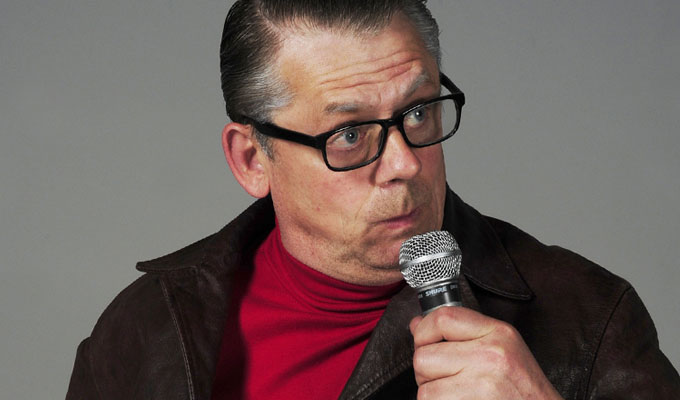 Coronavirus update: March 18
This page will be refreshed to provide updates over the day
---
Top London comedy venue The Bill Murray has announced it is to close for at least two weeks – but bosses say they will be continuing 'in spirit' with a nightly live stream, starting this Sunday at 8pm.
The Bath Comedy Festival. which would have taken place from March 30 to April 19, has been cancelled. Organisers say they are working to move the 170 events in the festival to September instead. More
The Frog and Bucket in Manchester has decided to close its doors until at least Thursday Apri 9. In a statement, they said: These are extremely difficult times for all of us not least for the live entertainment industry. The Frog and Bucket has been an institution of the northern comedy scene for 26 years and we will be around for many more but for these next few weeks we will miss you all. As a thank you from us for supporting live comedy we will be converting all tickets to a credit note and sticking a drink from us each on the vouchers. At a time when our nation needs the therapy of laughter more than ever we are gutted that we are not able to provide this to our fantastic audiences. '
All John Shuttleworth's tour dates from now until April 25 are being rescheduled into the autumn of 2020 and January 2021. A spokesman said: 'We apologise for all the inconvenience that this entails.'
Peter Kay's return to the stage, as a DJ at six Dance For Life charity fundraisers in April and May, has been cancelled because of the coronavirus outbreak. They would have been his first major appearances since he cancelled his long-awaited stand-up tour in 2017 for family reasons. Read more
The Glastonbury Festival has been cancelled for 2020. Organiser Emily Eavis said she wanted to make the decision before April 1, when the 200,000 people who had paid a ticket deposit would have had to settle the balance. The event had been due to take place in Worthy Farm, Somerset, on June 24 to 28, with acts including Taylor Swift, Paul McCartney and Kendrick Lamar as week as a full line-up of comedy events. Those who had paid deposits will be given the option to hold them over to 2021, so they can secure the hard-to-get tickets. In a statement, Emily and father Michael, who set up the festival, said: ' We very much hope that the situation in the UK will have improved enormously by the end of June. But even if it has, we are no longer able to spend the next three months with thousands of crew here on the farm, helping us with the enormous job of building the infrastructure and attractions.'
US ventriloquist Jeff Dunham has pulled his Seriously!? UK tour. that was due to take place in arenas during May, rescheduling the arena dates to September. More
The Comedy Store has closed its doors in London and Manchester for four weeks while the government is urging people to avoid non-essential contact. A statement on its website said: 'We will hopefully be back very soon to deliver the laughter we all very much need. Please be safe and look after yourself and those that may not have others to help them.'
Clinton Baptiste, the useless psychic from Phoenix Nights has cancelled his Paranormalist Returns tour. Alex Lowe, the actor who performs the character, says shows are likely to be postponed until January 2021. He wrote on Facebook: 'Gutted, but what can you do?'
An Alan Partridge fan festival planned for Norwich this weekend has been put off until September 26. Super-fan Paul Wassell, 34, who organised the event, said: 'Hopefully by then this evil, evil virus will have mostly gone away and we can all have a ruddy good time.' About 250 people were expected to attend the event at he Mercure Norwich Hotel
The Stand has cancelled all its shows in its Edinburgh, Glasgow and Newcastle venues until Monday April 13. With the closure posing a serious threat to its income, the company is offering a customer credit for cancelled shows to be used in the future. The chain said: 'Stay safe out there, adhere to our in-house motto of 'don't be a dick' and be kind to each other. Help anyone in need when you can. Keep laughing through these dark times. We will be back soon'
The Perth Comedy Festival in Australia has 'regrettably cancelled' the event which was set to take place from April 20 to May 17 featuring international acts such as Arj Barker, Daniel Sloss, David Baddiel, David O'Doherty, Stephen K Amos, Jason Byrne and Lloyd Langford alongside home-grown talent.
The Banana Cabaret in Balham, South London, has suspended all shows with immediate effect, with pending tickets being refunded. Promoters said: 'The wellbeing and safety of our customers, staff and acts is paramount and we feel sure that this is the most wise and appropriate course of action to take right now. This will come, we are sure, as no surprise to you. Obviously we must wait and see how things unfold but we very much look forward to returning to The Bedford in due course and welcoming you back to Banana Cabaret.'
The inaugural West Didsbury Comedy Festival, featuring 30 shows over three days in late April has been called off, with plans to reschedule.
Robin Ince has set up a Stay At Home Festival with comedians including Jo Brand, Sara Pascoe and the League Of Gentlemen's Mark Gatiss performing in their homes – and being beamed into yours. More
This Country star Charlie Cooper has revealed how he believes he 'most definitely' has come down with coronavirus. More
Netflix has been forced to pull its mammoth comedy festival featuring the cream of international acts, just two months after announcing it. More
Published: 18 Mar 2020
What do you think?