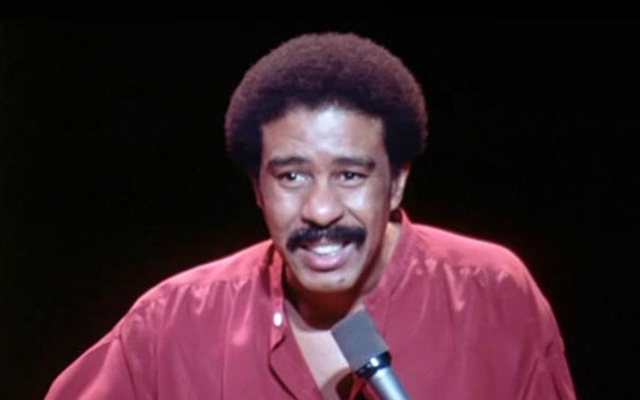 Best stand-up ever
The comic heads a 'Top 50' list compiled by Rolling Stone magazine, ahead of George Carlin at No 2 and Lenny Bruce at No. 3.
Writer Matthew Love said it was 'unlikely' Pryor would ever be topped in the art form, saying: 'Swaggering and vulnerable, boastful and confessional, superheroic and all-too-ordinary, Pryor put everything he was on display. Even his darkest moments, including a heart attack and self-immolation that followed a freebasing binge were fodder for his high-wire comedy. His personal life was a mess; onstage, however, he was fluid, versatile and hypnotic.'
The list is dominated by American stand-ups with the only Brits being Billy Connolly at No 16, Eddie Izzard at No 24 and Daniel Kitson at No 36, between Sam Kinison and Tig Notaro.
The magazine is likely to court some controversy by including Bill Cosby in its top 10, given the weight of sexual abuse allegations behind him. However, it said: 'While it is impossible to disconnect the performer from the man, scrubbing his name from the annuls of stand-up would be impossible…. His legacy is beyond tarnished now, but there'd be no Pryor, no Chappelle, no Louis C.K. without him.
The top ten is:
1. Richard Pryor2. George Carlin3. Lenny Bruce4. Louis CK5. Chris Rock 6. Joan Rivers7. Jerry Seinfeld8. Bill Cosby9. Dave Chapelle10. Mort Sahl
Read the full top 50 list here.
And here is Pryor talking about the time he set himself alight:
Published: 15 Feb 2017
Richard Pryor has been named as the best stand-up of all time.
What do you think?