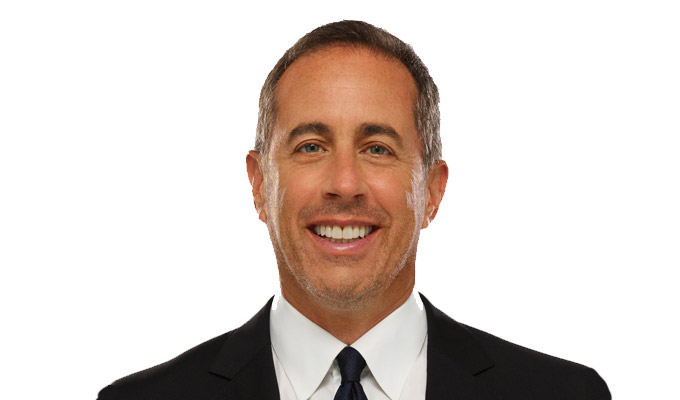 Jerry Seinfeld
Date of birth:
29-04-1954
A born and bred New Yorker, Jerry Seinfeld's interest in comedy began when as student in the city's Queens College, where he communications and theatre. His first open-mic night in the Catch A Rising Star club came in 1976, right after he graduated.
Three years later, he landed a small recurring role on the Benson sitcom as a mail delivery boy who had comedy routines that no one wanted to hear. In May 1981, Seinfeld made his first appearance on Johnny Carson's Tonight Show, leading to several appearances on the late-night talk show circuit.
In 1989, he created Seinfeld (originally titled the Seinfeld Chronicles) with Larry David the show that would go on to become the most successful sitcom in American TV history over its nine-year run. It has made him incredibly wealthy through syndication, and he earns up to $85 million a year, which helps him indulge his passion for cars, owning reported 46 Porsches.
After his sitcom ended, Seinfeld returned to stand-up; recording the show I'm Telling You for the Last Time during his 1998 tour, which briefly visited Britain. He then had to create a new set, a process captured in the 2002 documentary Comedian.
In 2008, he helped create the animated Bee Movie, and provided the voice for the main character. The following year, he again worked with his Seinfeld co-stars for a storyline in David's Curb Your Enthusiasm revolving around a long-anticipated reunion. In 2010, he was executive producer on the American reality show The Marriage Ref.
He has also written a number of books, including 1993's Seinlanguage, based on his stand-up routines, and 2002 kids' book Halloween.
He has been married to Jessica since 1999, and they have daughter and two sons.
Read More