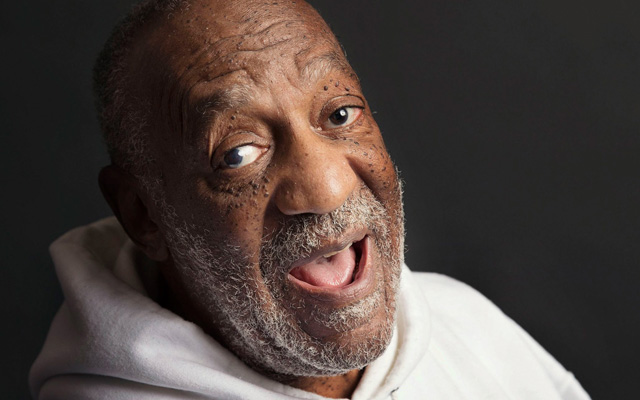 Bill Cosby
Date of birth:
12-07-1937
Born and raised in Philadelphia, Cosby, was a talented athlete in his youth, winning a track and field scholarship to Philadelphia's Temple University in 1961. But he left his studies to embark on a career in comedy, starting with local clubs before moving to New York in 1962.
His stand-up career, based on family-friendly recollections of his childhood, took off quickly, and he was soon working across America. His first appearance on The Tonight Show came in 1963 and he released his first album the following year, Bill Cosby Is a Very Funny Fellow ... Right! 38 more would follow, mostly comedy but some featuring his singing. He won the Grammy award for Best Comedy Album six years in a row, 1965 to 1970
In 1965, he became the first black actor to have a major role in a TV series, co-starring with Robert Culp in the action series I Spy, a role which won him three Emmys.
In 1969, he landed his first sitcom, The Bill Cosby Show, a modest success that ran for two seasons. In the Seventies, he starred in a number of hit movies including Uptown Saturday Night, Mother, Jugs & Speed and California Suite. His 1972 TV variety series, The New Bill Cosby Show, flopped, but his Saturday morning show, Fat Albert And The Cosby Kids proved a huge success, running from 1972 to 1984.
That led to the show that would lead him to TV comedy superstardom, The Cosby Show, which ran for eight years from 1984 and attracted huge audiences. This wholesome sitcom was based largely on his own life as a successful, college educated, family man.
After The Cosby Show finished, Cosby fronted a revival Groucho Marx game show You Bet Your Life and the clips show Kids Say the Darndest Things, appeared in the TV-movie turkeys I Spy Returns and The Cosby Mysteries, as well as the poorly-received films Ghost Dad, The Meteor Man and Jack
In 1996, he starred in a remake of One Foot In The Grave, called Cosby, which again failed to take off. But his $1million-an-episode salary cushioned the blow.
For much of his career, he has been criticised for not talking about his race – although he always argued that by not focussing on it, he was highlighting how black and white people are fundamentally the same. However, in later years he became a more outspoken critic of what he sees as corrosive elements in black culture.
Awards include many honorary degrees, the Presidential Medal of Freedom in 2002 and the 2003 Bob Hope Humanitarian Award. He has also written a number of bestselling books.
He and wife Camille O. Cosby had five children: Erika, Erinn, Ensa, Evin, and Ennis, who was murdered in 1997.
In 2014, Cosby's reputation took a battering when a series of historic sexual abuse claims surfaced. He was never charged with any offence, but did settle out-of-court with one accuser.
Read More