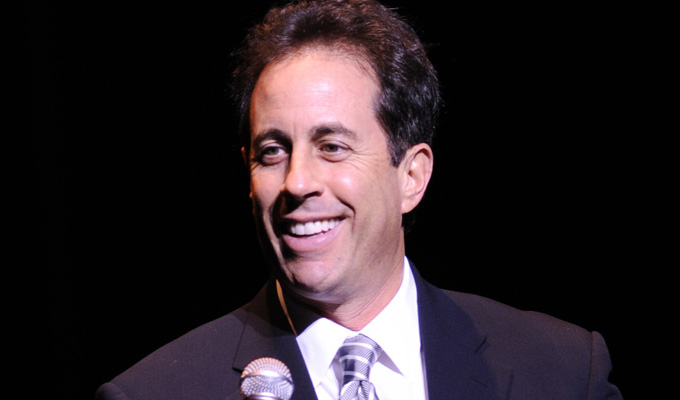 That's gold, Jerry!
Jerry Seinfeld was the highest earning comedian in America last year... but chances are you won't have heard of No 2.
The comic topped a chart compiled by Forbes magazine, with an estimate income over the past year of $32million (£21.1million)
Only about $5million of this came from syndication of his hit sitcom, the rest came from stand-up. He played more than 70 tour dates over the past 12 months, earning $32 million... or more than £250,000 a show, on average.
Second on the Forbes list was Terry Fator, with earnings of $24 million. He is a ventriloquist who bucked the reality TV trend by sustaining a career after winning America's Got Talent in 2007.
His success comes via a five-year contract with the Mirage Hotel in Las Vegas, worth an estimated $100 million.
For comics to make the list, their primary source of income had to come from ticket sales. The figures show pretax gross income, as estimated by industry experts.
Earlier this year, Peter Kay topped a chart of British comedy's big earners, with almost £33million over the past two years. That equates to $25million a year – so he would rank No 2 on a combined chart.
The full US top ten is:
1. Jerry Seinfeld: $32 million
2. Terry Fator: $24 million
3. Russell Peters: $21 million
4. Jeff Dunham: $19 million
5. Louis CK: $16 million
6. Kevin Hart: $14 million
7. Larry The Cable Guy: $13 million
8. George Lopez: $12 million
9= Daniel Tosh: $11 million
9= Gabriel Iglesias: $11 million
Published: 12 Jul 2013
What do you think?