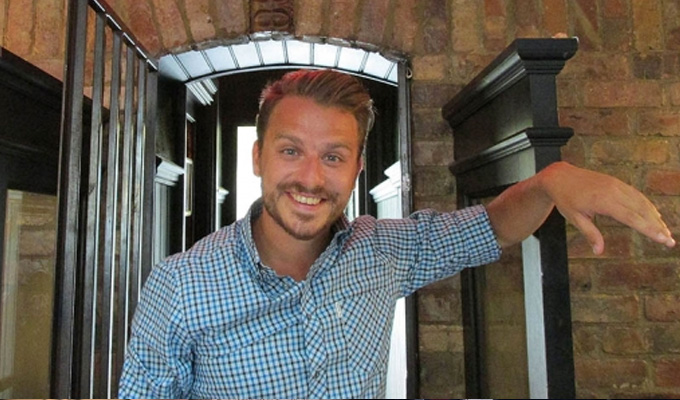 Dapper Laughs: How it all went wrong
December 2012
Daniel O'Reilly, a former cruise ship entertainer who grew up in Woking and comes from Clapham Common, creates a laddish alter-ego called Dapper Laughs
December 24, 2012
Dapper Laughs joins Twitter. His first tweet: 'Hope Santa empties his sack in my room tonight #Christmas'. It's the start of what will become an enviable social media profile, with 250,000 followers on Twitter.
July 3, 2013
He posts his first six-second Vine – an 'old wheely bin' gag. In his second, a week later, he says the no-left-turn sign means 'no benders', before putting on a camp voice and deep-throating a banana. Like most of his videos, it's hashtagged '#comedy', Eventually he will build up 600,000 followers on Vine.
October 30,2013
Dapper Laughs sets up his official Facebook profile. It currently has 1.7million 'likes'
December 19, 2013
He sets up a YouTube Channel, currently with 46,000 subscribers
February 9, 2014
He releases his first single Proper Moist, which makes No 15 in the charts
July 30
ITV2 announces it has commissioned the six-part series Dapper Laughs On The Pull, hailing their 'brilliant new talent'. The show's executive producer Dan Baldwin – Holly Willoughby's husband – later says: 'I believe he is the new Cilla Black'
September 5
The official ITV2 Twitter account tweets: 'This charmer @dapperlaughs popped in to see us today. Don't worry we kept ALL women locked up safely.' The message has since been deleted since it came back to haunt the broadcaster.
September 29
Dapper Laughs On The Pull starts on ITV2. Chortle describes him as a 'vain, sleazy, pick-up guy … more likely to normalise crass, unpleasant behaviour than satirise it.'
October 8
Lee Kern writes an article accusing On The Pull of being a 'rapist's almanac' for the Chortle Correspondents page. It is subsequently republished on Huffington Post.
October 16
Dapper Laughs performs a sold-out gig at London's Scala, in which he 'jokes' to a woman in the front row that she is 'gagging for a rape''
October 31
He releases Proper Naughty Christmas, promising all proceeds will go to an unspecified homeless charity. He suggested a bad review from usvsthe3m.com was equivalent of taking money from the homeless. The album - which includes a line telling a tramp he 'stinks of shit' has since been withdrawn, and is not now available from the ITunes store in the UK.
November 4
Cardiff University Student Union cancels his forthcoming gig at their venue after student Vicky Chandler starts a petition. She said: 'I cannot believe a man whose jokes centre around the trivialisation of rape, unprotected sex and dehumanising women is allowed a soapbox for his misogyny.''
November 7
Homeless charity Shelter says it will refuse to accept any donation from Dapper Laughs, saying his comedy is 'deeply offensive to homeless people'. Donations rise because of it.
November 8
A petition is set up calling on ITV2 to cancel Dapper Laughs On The Pull. It eventually attracts more than 68,000 signatures.
November 8
Dapper Laughs issues an apology via Twitter if he caused upset by 'overstepping the mark' as he 'pushed boundaries'.
44 comedians put their name to an open letter condemning the act, saying that he is not pushing boundaries at all.
November 10
The 'gagging for a rape' video becomes public.
ITV2 announce that Dapper Laughs On The Pull will not be recommissioned over his off-screen behaviour. The channel will not miss its poor ratings: the series drew an average audience of 119,000.
November 11
The full 12-date Full Length 2015 tour is pulled
Swedish underwear label Bjorn Borg announced they are to end their collaboration with him.
Daniel O'Reilly appears on Newsnight to say the 'character' has been killed off.
Published: 12 Nov 2014
What do you think?