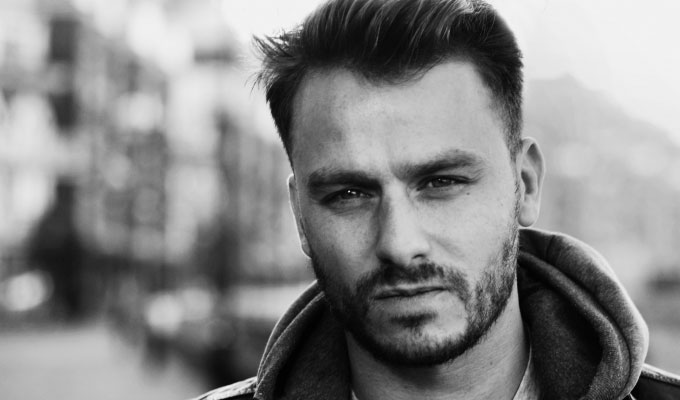 We don't want your money!
Britain's biggest homeless charity says it won't be accepting donations from Dapper Laughs.
The comic had vowed to donate his proceeds from his album Proper Naughty Christmas to help the homeless.
But Shelter posted on Facebook last night: 'Just to confirm: we won't be accepting donations (however small!) from Dapper Laughs.'
And they linked to an article describing some examples of the comic's misogyny – saying people should donate direct instead.
Shelter's chief executive Campbell Robb told Radio 1's Newsbeat today: 'Dapper Laughs's brand of "comedy" - which is deeply offensive about homeless people, not to mention many others - is something we felt it was important to take a stand against.
'The support from the public has been overwhelming and we've seen a fantastic rise in donations as a result, meaning Shelter can help even more people this Christmas.'
On one track on the album, the comedian – real name Daniel O'Reilly – tells a tramp he 'stinks of shit.'
Neither Dapper Laughs nor his managers have been forthcoming about which charity would benefit from the proceeds of his album – which is currently outside the iTunes top 100.
Chortle first asked Dapper's management company 84 World which charity would benefit on October 29, and have yet to receive a reply, despite a follow-up this morning.
A direct contact with Dapper over Twitter last night has also yet to reveal an answer.
But Dapper Laughs has used his largesse to deflect any criticism of his work. When the UsVsTh3m website savaged his album, he suggest the bad review might be taking cash from the needy as he tweeted: 'As stupid as it is I made this to raise money for the homeless let's hope u haven't stopped that.'
He has frequently made reference to the charity aspect of the album, with tweets such as: 'Did you see the Xmas album advert !! oi oiiii! Download it here, I'm giving my money to help the homeless!; and 'Aaaaaa almost there!! Top 40 come on! Get involved for charity OK.'
Typically artists who write their own material receive about nine per cent of of an iTunes sale after cuts from Apple and the record label, meaning each £5.99 Dapper Laughs album raises around 54p.
Earlier this week Cardiff University pulled a Dapper Laughs gig after students raised a petition protesting that he 'trivialised rape' and 'dehumanising women'.
Usvsth3m also this week revealed that Dapper Laughs has deleted at least one of his more offensive tweets.
In December 2013, he posted: 'Get your arm swing just right when you're walking and you occasionally touch a bit of minge by "mistake".'
Published: 7 Nov 2014
Recent News
What do you think?