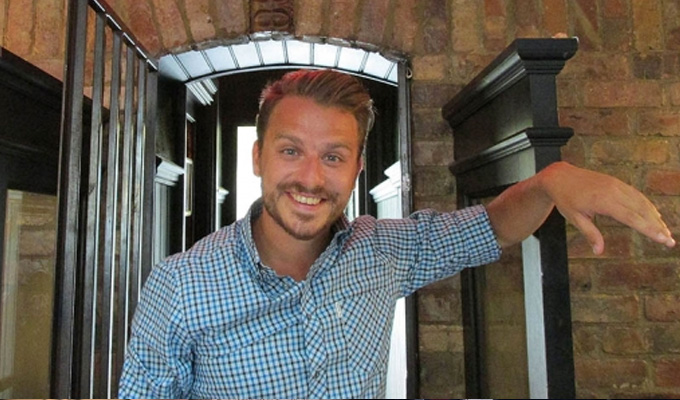 Dapper Laughs: It's all over
Dapper Laughs is over, with the comedian pulling his entire 2015 UK tour.
The man behind the act, Daniel O'Reilly, has appeared on Newsnight to say the 'character' has been killed off.
He told the BBC's Emily Matlis: 'It was a type of comedy [I] shouldn't have been doing'.
'I'm not going to do what maybe other comedians would do and stand behind it and say, 'Do you know what, if you don't like it switch off.
'I'm not going to say that. I don't agree with it. I don't want to be seen as that. It's a shame that it went so far.'
His Full Length tour had been due to tour 12 UK venues from February – except for Cardiff where students successfully petitioned against an act they said 'trivialised rape and dehumanised women'.
Promoters SJM Concerts have told ticket-holders to return to the point of purchase for a refund.
Yesterday ITV2 announced that they won't be making another series of his dating show Dapper Laughs: On The Pull after a video surfaced of him telling a woman in his audience that she was 'gagging for a rape'
And in another blow, Swedish clothing label Bjorn Borg announced they are to end their collaboration with him. They said: 'Sexist jokes are not in line with what the company stands for.'
Previously Shelter said they would not accept his money for a charity Christmas single, and dozens of comedians signed an open letter distancing themselves from his work.
Here is a brief clip from Newsnight:
Published: 11 Nov 2014
What do you think?