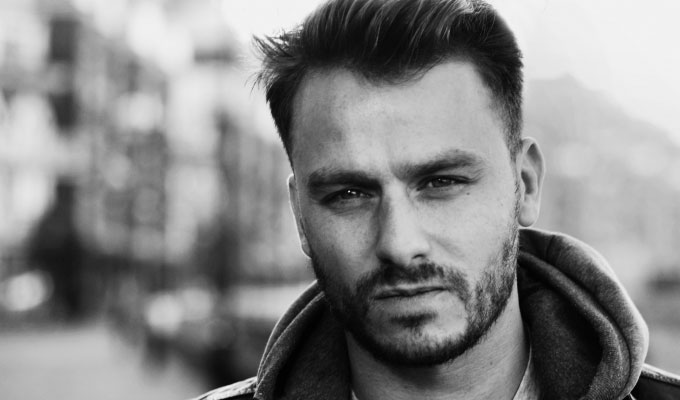 Dapper Laughs lands ITV2 show
Dapper Laughs, the internet comic who styles himself as the 'ultimate lad', has landed his own ITV2 series.
The self-styled 'pulling magnet' will offer his dating tips in Dapper Laughs On The Pull, which mixes sketches with real-life situations.
Dapper Laughs, real name Daniel O'Reilly, has more than 1million Facebook fans, 300,000 Twitter followers and even more on Vine; and scored a top ten iTunes hit with the song Proper Moist, with lyrics such as 'She wants a little kiss and I ain't gonna stop her/ all it takes is one glass of knicker dropper.'
Typical of his tweets is: 'Screwing. Someone spunked on my couch after my house party this weekend, defo calling @itvjeremykyle for a DNA test to catch the sprayer.' Which was posted this week.
Producers at Hungry Bear Media and Big Minded say: 'On The Pull will see him out and about causing trouble and helping the Great British public perfect the art of pulling. Fans will be thrilled as Dapper unleashes a host of brand new fearless sketches, bringing his hilarious Vines to ITV2.'
Kate Maddigan, who commissioned the show for ITV said: 'Dapper Laughs is brilliant new talent so I'm excited to bring him and his risqué brand of humour to ITV2. We plan to take what he's been doing so successfully on Vine and Facebook and supersize it, so I'm sure his original fans and many new ones will love to see his take on how to 'pull'!'
And executive producer Chris Graves said: 'Dapper's a naughty little rascal with a bodacious approach to pulling! We've watched him explode online and are delighted to bring him to the ITV2 audience.'
Published: 30 Jul 2014
What do you think?