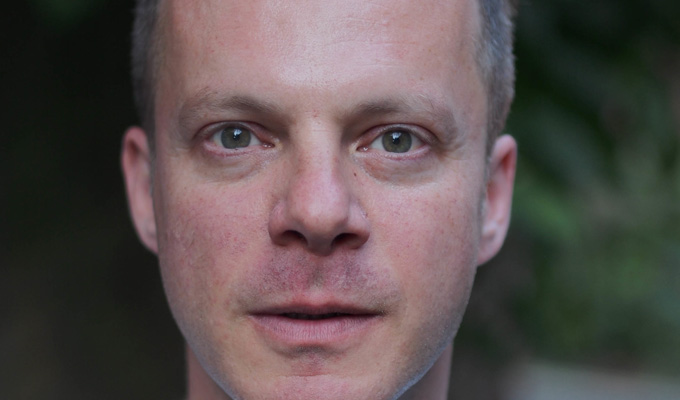 Is the comedy circuit becoming anti-semitic?
Has anyone noticed lately that anti-semitism has become a lot more fashionable than it was in say, 1946, including on the comedy circuit?
Now many will argue that anti-Zionism and anti-semitism are not the same thing, and I would agree. Over the last few weeks, the world has been exposed to images of dead or dying Palestinian children, and one doesn't have to be a parent to find the killing of civilians of any age repugnant.
I am, however, extremely disturbed and uncomfortable by the recent wave of anti-semitic attacks that have been occurring across Western Europe, as most people with half a brain are. And this has filtered into the world of comedy, too.
We all know about Dieudonne and the 'Quenelle' gesture. Prejudice of some sort has always been endemic in comedy. Bernard Manning (who technically was a superb comic despite the content of his material) still had his loyal audience throughout the politically correct 80s and 90s. I heard all the Yid 'jokes' as I was growing up, along with the black, Irish, Paki and queer ones. Ignorantly, as kids do, I told plenty myself in the playground, as did 99 per cent of the rest of you.
Scarily, the superb Milo McCabe did a character a while back that told dodgy 70s gags at a gong show, and though gonged off, many in the audience were shouting for more.
Not so long ago at a London club which has no MC, the barmaid was introducing the acts, and after my set, which I admit had not gone well, said: 'That was Danny Hurst, and as if we haven't had enough Jews, after the break we've got… [another Jewish comic].' The other comics in the room looked at me with a 'Did she just say that?"' expression. But none of the audience batted an eyelid.
I went to have a word with her about it, and it wasn't until I said to her, 'Change the word "Jews" to the word "blacks". Would you have said what you just said?' that she understood that she'd said something offensive.
Last month I had a gig in Surrey, and was absolutely rocking the place until ten minutes into my set, I mentioned I was from an orthodox Jewish background. We've all had gigs where we've lost an audience halfway through and struggled to get them back. This was something different however. I'm experienced enough to know when it's my own fault and I don't make excuses for having a bad gig. There was a very unpleasant undercurrent of suspicion in the room, and I was more than happy to take my money and run.
At the Edinburgh Fringe, the Underbelly dropped a show by an Israeli theatre company because of anti-Israel protests that had taken place outside. This company was as representative of the Israeli government as Hamas is to ordinary Palestinians. I would challenge any comedian reading this to perform your normal sex, drugs and rock and roll set in Israel, and then perform the same set in Palestine and see how you are received.
As an orthodox Jew, I am constantly asked my opinion on Gaza, as though I'm some kind of expert on the situation, and as though I'm supposed to think what's happening out there is acceptable.
Muslim comics I have spoken to don't ever seem to be asked their opinion on troubles in countries like Syria however. Nor are Christian comics asked their opinion on UK or US (both Christian countries on paper) foreign policy. The situation has become so polarised that if one states support for Israel's right to exist without constant attack, one is accused of being a 'baby-murdering Nazi Zionist'. This is just one of a number of hateful comments that a close Jewish friend had posted on her wall by a comedian (though I use the term loosely as I've only seen this person do open spots and die horrendously every time) after challenging yet another odious comparison of Israel to Nazi Germany.
Ordinary Israelis and Palestinians want peace and there seems to be an inordinate amount of people who take no interest in the politics of their own country posting anti-Israeli vitriol on Facebook and other social media without the slightest understanding of the situation or of what Zionism actually is. The problem is that this has spilt over into blatant anti-semitism, and people who ought to know better just don't seem to. If one isn't a baby murdering Nazi, the sentiment seems to be: 'Look, he's Jewish and he agrees with me.'
I have no practical solution. If I did, I'd be out there myself implementing it. We've all seen the pictures and the slideshows that claim to tell the real truth. We've all heard one-sided propaganda regarding the situation, be it pro or anti-Israel. Because that is what it is. And propaganda is a dangerous thing. My friend articulately and eloquently stated that it's a short step from hating a government's policy to hating a government, to hating a country and its inhabitants to hating an entire race of people.
Judaism is a race incidentally, as well as a religion. Some would say otherwise, but that's a different debate. My daughter's mother isn't Jewish, which makes my daughter a non-Jew in the eyes of the synagogue, but not in the eyes of Hitler.
I have been posting about the recent resurgence of anti-semitism on my wall the last few weeks and several comics have said that they had seen no evidence of anti-semitism. One even said I ought to block any racist comments from my wall. In other words, ignore it and pretend it isn't happening. 'Then they came for me, and there was no-one left to speak for me…' Personally, I've never seen child porn, but I'm aware that it exists.
George Galloway, star of Big Brother, who incidentally has a TV show on the national channel of that champion of human rights, Iran, has declared Bradford an 'Israel-free zone' and has warned Israeli tourists not to visit. Several councils are divisively flying the Palestinian flag alone 'in support' of the Palestinians who are suffering, yet seem to think flying the British flag is somehow offensive to other nationalities.
I am neither a Zionist, nor an Islamophobe. I have close friends on both sides of the wall. I do, however, believe in the truth, as opposed to the heavily edited news stories and photoshopped images that are opinion rather than fact.
In his play Comedians, Trevor Griffiths states: 'A comedian draws pictures of the world. The closer you look, the better you'll draw.' Comedy has the power to challenge and change opinions. Charlie Chaplin frightened the powers-that-were so much that he was eventually kicked out of America, Lenny Bruce was refused entry into the UK and Life of Brian was banned on blasphemous grounds.
There is more than one side to every story. The great Mark Twain said, 'Whenever you find yourself on the side of the majority, it is time to pause and reflect'. The majority in this country read The Sun, eat at McDonalds and support Man United. I'm not saying they're wrong, but I'm not saying they are right either.
Comedians should know better than to take things at face value. That's why we're doing this job, and if it isn't, it should be. I'm not asking people to take sides. I'm just nervous, as are a lot of my Jewish friends, about having to go through the same prejudices our grandparents' generation did. It's our duty as comics to fight prejudice, not to spread it.
Published: 27 Aug 2014
What do you think?