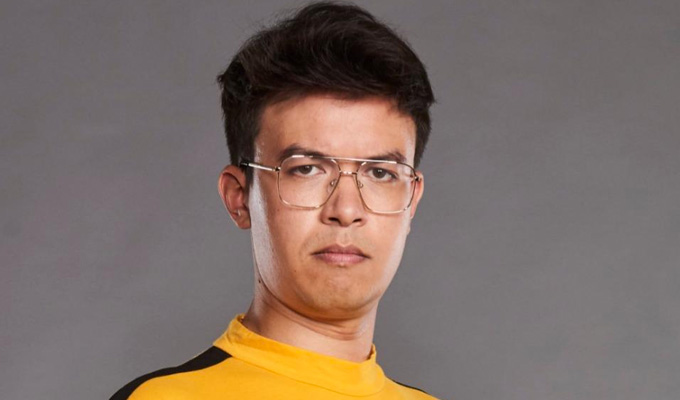 Phil Wang
Winner of the 2010 Chortle Student Comedy Award
Read More
Phil Wang: Philly Philly Wang Wang
On the strength of a very successful year, Phil Wang joined the very exclusive club of comedians who sold out their entire Fringe run before the festival even began. In the past 12 months, his brand of dry wit has led his own Radio 4 special, made him a memorable Taskmaster contestant and got him on to Have I Got News For You – even if the episode was delayed because the BBC forgot there was an election on.
But his show, the pleasingly named Philly Philly Wang Wang, doesn't quite live up to the weight of expectation all that exposure has generated. It's a little jumbled and inconsistent, and frequently coated in a veneer of irony which makes it seem as if nothing matters, even when talking about the serious stuff.
Wang has turned his archness up to the maximum, with his affectation of speaking like he's in a 1940s wiseguy movie meaning every concrete noun is prefixed by 'the ole…' which would be funnier if used more sparingly. It has the effect of putting too much distance between him and the ole material to the point you doubt he even believes what he thinks any more.
Yet he's also both a smart operator and a playful one, and never more so when talking about race, with his mixed Chinese-English heritage allowing him to be cheerily provocative when he joshes about traits such as Asian people's black eyes, the geopolitical power-struggle, or the xenophobic nature of football matches.
He's often brilliantly incisive, getting to a hitherto undiscovered nub of an issue with a precise and pithy phrase. The objects of such bon mots range from the big to the small – his dating life, identity politics, whether he's a good person or not, the aches and pains of his advanced 29 years.
Some routines outstay their welcome, however. Wang's comments about the difference between male and female contraception run out before the section does – though it does permit this most deadpan of comedians to indulge in a rare bit of physical comedy as he impersonates sperm. And the grand ideas of whether comedians should be held up as moral paragons seems superficial and unresolved.
However elsewhere he dares to approach hot-button issues with a fair-minded reasonableness, an equivocation which is not usually the strongest position for comedy. Yet he nails his points with his skilled writing.
Read More
Published: 7 Aug 2019
Comedy Central might have had trouble attracting punters…
6/10/2018
We have lift off, Wang-wise. For a little while now…
9/08/2017
I hope no one sees the name of Phil Wang's third…
14/08/2015
One girl's name, three very silly boys. Daphne are…
7/08/2015
As part of its collaboration with the Manchester International…
16/07/2015
Phil Wang is quietly assured, and always has been.…
4/08/2014
Phil Wang promises us intellectually justified dick…
12/08/2013
Maybe it's because the standard at the top end of…
18/08/2010
Past Shows
Agent
We do not currently hold contact details for Phil Wang's agent. If you are a comic or agent wanting your details to appear on Chortle, click here.