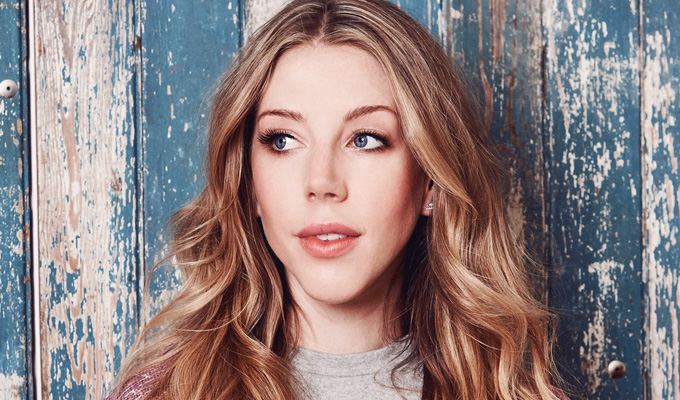 Comedy Central Live
Comedy Central might have had trouble attracting punters to its first live festival – surely not helped by the fact it would have initially cost £90 to see a day's stand-up, a price subsequently slashed to £20, or a tenner if you went on Groupon – but they had no such problem attracting the top-notch acts.
And the final pricing represents remarkable value, meaning that ultimately around 2,000 punters came to this Southampton city park on this sunny Friday: not as bad as it could have been, though far from the 10,000 it's licensed for. Around 7,000 are expected today, suggesting there is a market for an all-day comedy-only festival, if properly marketed and with the right price point.
The site offers an immense main stage – low ceilings be damned, this soars 35ft or more – a mid-sized CCTV stage, with a capacity of several hundred, the 'all-day party' of the Unleashed tent (which despite its billing hosted little partying on Friday before drag outfit Denim took over in the evening to a tragically small audience) and a tiny Extra tent, purportedly for up-and-coming acts but featuring such well-established live names as Nish Kumar, Suzi Ruffell, Russell Kane and Fin Taylor.
Despite this, there are sometimes limited opportunities. I ducked out of Nish Kumar's set on the main stage as I'd just see his full 80-minute show; but the Roast Battle in the second tent was full and there was nothing else on. And gaps in the schedule meant at occasionally the 50-capacity Extra tent was the only stage in operation for thousands of people. Although there is always the massive Takeshi's Castle inflatable obstacle course to be tackled.
Another quirk of scheduling meant some acts double up: Reginald D Hunter played the main stage twice, for instance. But then he's a comic who's always got plenty to say.
Supporting headliner Katherine Ryan he mused on what decades of living in the UK have taught him, and how it's thrown into sharp focus when he returns home to Alabama.
'After 21 years I'm nearly as arrogant as you,' he said - and audience claps, taking the insult as praise in entirely the spirit it was intended. Hunter has some complaints about political correctness, that he can't use the word 'retard' any more… but defending the very British 'poofter' is the hill he will die on.
Although there's no compromising of any comedians' material, the vibe at Comedy Central Live as chilled as the most delightful multi-attraction festivals. 'It's not like a music festival where you get off your face,' said Lee Nelson hosting the first,1pm, session in the CCTV tent. Nor is there any noise bleed from ground-shaking sound systems you'd get in music festivals, as a death metal band strikes up just on a punchline.
That first session of yesterday's stand-up boasted a bill any comedy club would have been proud of, with Ruffell kicking off the whole event with her devastatingly vivid description of the horrors of a hen night, followed by Rhys James shining with his well-crafted, wry one-liners from a man of middle class but low status.
Doc Brown was a little rusty, this being his first gig since he allegedly quit stand-up a year ago. He can sure hold a room – as he demonstrated when hosting the main stage later – but the comedy-staple complaints about warnings on cigarette packets, rectal examinations and the evils of Twitter took a while to heat up into jokes. However, his shtick about being a far-from-gangster rapper, aged 40 and in possession of a shed, hit home, even without any musical number.
Many of the acts have links to Comedy Central shows, of course, and Rob Delaney, the new host of Stand Up Central, headlined the 1pm show. He protested that comedy is not a daytime activity, and some of his slightly uncomfortable family stories are certainly designed for a more underground, late-night vibe where confidences can be breached in conspiratorial secret. But he's got a fine eye for spotting bullshit that pretends life isn't brutal and ridiculous, not least his proclaimed love of the Monarchy – an insane system that teaches all Brits our place and quells any unrealistic, unhealthy feelings, such as hopes and dreams
Opening the second session, half-Chinese and half-English Phil Wang claimed his link to Comedy Central, introducing himself as 'Takeshi'… just an appetiser to his playful material about race, both astute and dumb at the same time.
Lauren Pattison underscored her status as a compelling storyteller, having the audience lean in towards her every word about acquiring 'posh London ways' after moving from her native Newcastle, being fired from Boots and considering herself 'plain'. There are comedians with higher laugh rates, but her pace is deliberate to draw the listener in, and she'll have won new fans this afternoon.
Alex Edelman is at the opposite end of the spectrum, fizzing with corruscating, eager energy which he distils into sharp, efficient and funny material. Lack of confidence is not an issue - and he's assured enough to ditch his original plans to open with an extended routine about Greggs, based on an offhand comment compere Doc Brown made, which lent his wide-ranging routine an air of spontaneity, even as every punchline has been tightly honed.
Hosting the third of the four big-tent sections, Ed Gamble was on sharp form with his self-deprecating story of the time he found himself featured on the BBC News website; the joy of the publicity value tempered by the fact they described him simply as a 'diabetic comedian'. It's not a sub-genre, he protests – then proceeds to prove himself wrong with a hilarious example of what such an act might comprise.
Jayde Adams certainly dressed for the occasion in a boldly patterned suit, though she sensed the audience wasn't entirely on board with jokes about her weight. But is it fat-shaming if you're celebrating the shape you're in, as she gleefully does? Some of the material, such as her take on one instance of Beyoncé dubiously hijacking feminism, is more about attitude than sharp punchlines – but she has the former by the barrowful.
Incidentally, in one of those coincidences you get when so many comedians gather in one place, she did material about the name 'Gary' not being bestowed on children any more, unknowing that Brown had done the same not two hours previously on the same stage.
Joel Dommett kept the energy high and the quality higher, with a spirited set of stories taking ownership of the dumb things he's done; not least taking his father to an unexpectedly romantic restaurant. Then there's the very graphic recreation of the in-flight gymnastics he undertook to get past the sleeping passenger in the aisle seat. At least one punter tonight won't forget that routine in a hurry.
Even in stories that should show Dommett in a great light, such as the delightful way he proposed to his fiancée, events conspire to give a comic comedown. For all the fame he has from being that good-looking bloke from I'm A Celebrity, this set underlined the fact that he's a mighty fine comic above all else.
Russell Kane compered the headlining section with his usual peripatetic energy, zipping from side-to-side of the stage as he delivered his mini-sketches of largely class-based archetypes. He takes a self-deprecating approach to the whole nation, highlighting how Europeans are better than us at having a non-destructive social life, and how Americans are better at showing positivity, which both sets the audience up to prove him wrong, and gives him the excuse to boast several times about how he's gigged in the US.
In sharp suit and spangly top, Stephen Bailey crushed no stereotypes about camp comedy, with pointed jibes and high-drama tales of his escapades in the Wild West of the dating scene. There's no surprise he loves a hen do, inflatable dicks and all. Though the funniest section revolved around a fundamental misunderstanding of French, despite having a degree in the subject, based around his insistent repetition of the phrase 'comment tu t'appelle?' a comically ridiculous number of times.
Perhaps enjoying the break from carrying her own West End show, Katherine Ryan used her headlining spot to indulge in some relaxed audience work, almost as if she was compering. But she found a dream couple, including the inspirational Kathryn, an Army captain who could be a one-woman promotional campaign for military service.
As for material, Ryan, as impeccably glamorous as ever, used her platform to pour scorn on one particularly irritating mother on the school run, and her equally smug lycra-clad husband, with the sort of bitchy, conversational frankness we've come to expect of her work.
She's strong, too, on creepy men, from Alexander Hamilton (we get a short extract from the musical for those who can't afford West End prices) to René Angéli, the man who was 38 when he started managing Celine Dion at 12 and who absolutely definitely only embarked on a sexual relationship with her when she came of legal age. Such sections sometimes generate more applause than laughs, but her unsilenceable attitude in calling men to account couldn't be more timely.
Meanwhile, on more personal subjects, Ryan's nine-year-old daughter Violet is almost double-act partner, contributing a knowing-but-naive commentary to mum's life, and always depicted with a cut-glass Julie Andrews accent in contrast to the comic's own Canadian brogue.
Ryan's set didn't perhaps have the killer routine that would have topped off a full day of first-rate comedy – which would have been a tall order, admittedly. But her sarcastic wit, her bulletproof self-assurance and primarily her intimacy, even in such a vast marquee, makes her an entertaining and endearing headliner.
Review date: 6 Oct 2018
Reviewed by: Steve Bennett
Recent Reviews
What do you think?