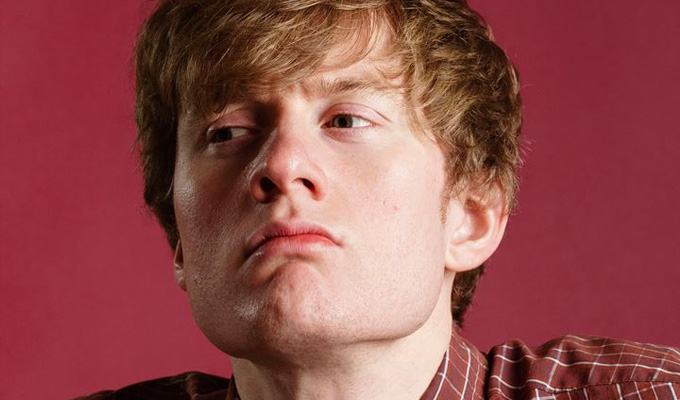 The Invisible Dot Cabaret at the Manchester International Festival
Note: This review is from 2015
The innovation of having sketch trio Daphne compere the night was not entirely successful, as even fourth-wall-breakers like this smart, multiethnic outfit don't have the same rapport with the audience that a stand-up would. Phil Wang, Jason Forbes and George Fouracres have the requisite energy, but the artifice of going into skits is inevitably more stilted than a conversational approach.
They reference the conceit of their work, being very much of a generation that likes to expose all the nuts and bolts of comedy, probably more than most audiences would ever care about. But they use the deconstruction to good advantage, getting laughs from the endless bait-and-switch of a sketch until it loses any tenuous grasp on possibility. But using the same trick twice in relatively quick succession via one of Fouracres's stupid songs was possibly ill-judged.
Their task was to introduce four well-educated, socially maladroit, thirtysomething white male comics … a bill that made up in wit what they lacked in diversity.
Liam Williams starts off with some hugely imaginative, linguistically tricksy gags that expertly wrongfoot the audience, before embarking on an incisive takedown of capitalism – his response to the apparent insult of 'champagne socialist' proving particularly priceless. He gets more verbose as the set progresses and the arguments become more involved, at inevitable cost to the laugh count, but always remains an interesting voice.
Tom Basden had surely provided enough entertainment tonight already, having penned the play The Crocodile that preceded this late-night line-up. (Review). But his brief, quirky, musical vignettes proved a delight, further enlivened by some nice interplay with the audience, particularly the alpha-male drinkers whose attitude is so different to his own, and the girl who suggested her favourite band was Girls Aloud.
Skipping the comperes, Basden introduced the next act, Tim Key as 'indescribably funny' and indeed the award-wining poet was….
…erm…
…. a bit…
….um…
….maybe…
… y'know, like…
….erm, no. I've got nothing. Seems Basden was right.
And finally a real treat in the wiry form of James Acaster, on blistering form as he gave us the lowdown on some celebrity gossip.. though being the distinctively offbeat Acaster is wasn't quite the stuff of Heat magazine.
He's clearly an eccentric, offbeat thinker but often there's almost old-school observational comedy at the heart of his material – the wonderfully florid description of giving a partner a massage being a case in point.
He's a perfect blend of the ingenious and the accessible that characterised the whole, entertaining show.
Review date: 16 Jul 2015
Reviewed by: Steve Bennett
As part of its collaboration with the Manchester International Festival, London producers The Invisible Dot are staging a series of late-night comedy – which rather begs the question why the festival couldn't find any local outfits with a similarly innovative spirit to team up with. Is there really no Manchester equivalent? It's very possible there isn't…
What do you think?