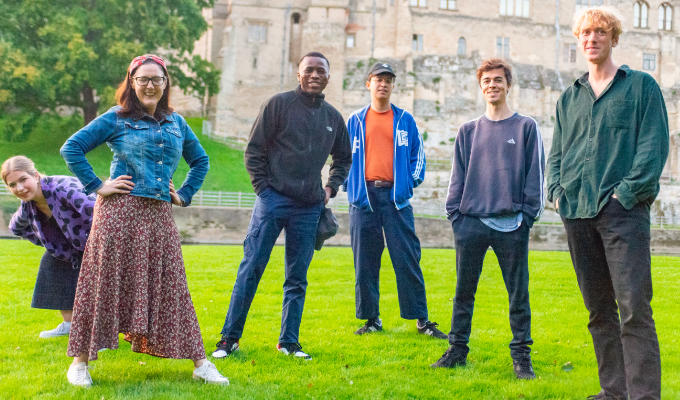 Picnic At The Castle with Phil Wang and others
Goodness knows that there aren't exactly many benefits to the Covid restrictions which have clobbered live comedy so brutally. But one of the very few is that every gig is now special, whether it's just the novelty of seeing comedians in their natural club habitat, or because promoters are getting creative about where to stage shows.
Which is how I come to be watching stand-up in the shadow of Warwick Castle, on the banks of the River Avon that babbles next to our individual, well-spaced, mini-pagodas. We share the field with a trebuchet – a 60ft replica of a medieval siege catapult - and dine on a succulent hog roast (or, less authentically, a veggie burger) which is some of the best food I've ever had at this sort of outdoor event.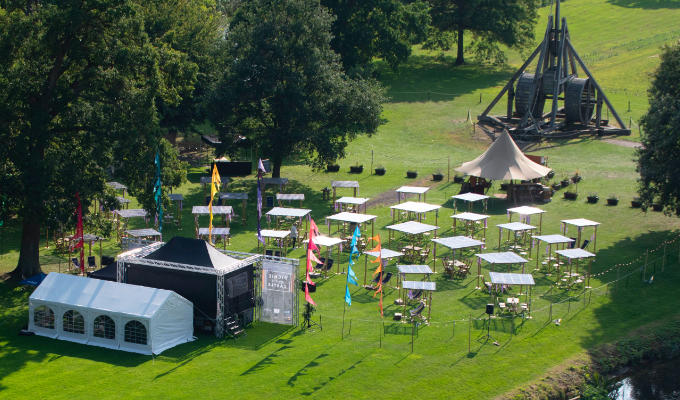 At £50, tickets don't come cheap, but considering that gives access to the castle (usually £26 itself), the food, and the comedy from our modern-day jesters, it's not a bad deal. The only blot is the table of six champagne-chugging women in their party hats, celebrating a birthday by jabbering incessantly through the entire night.
It's difficult enough for compere Grainne Maguire to coalesce a far-flung collection of individuals into a coherent audience without such an entitled irritation. But for those who do pay attention, her cheerily ironic riffs on Irish flirting techniques and other national stereotypes are engaging and charming.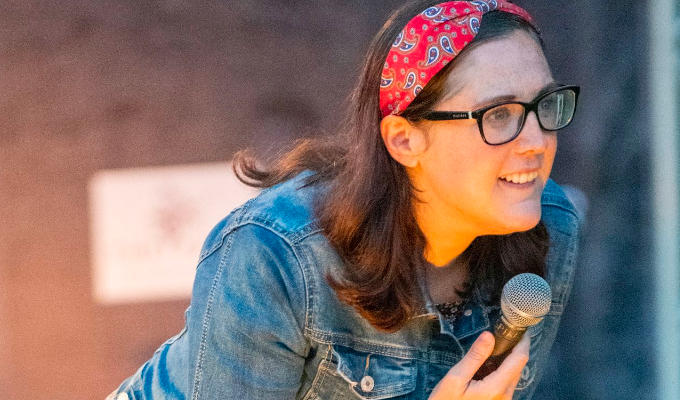 In fact, national identity becomes something of a theme of the night, from Michael Odewale referencing his Nigerian heritage and fear of racism, Olga Koch making much of being a Russian immigrant to the UK, Wang on the new prejudice he's faced post-coronavirus, and Scandi pop duo Fjord spreading their Nordic culture… despite, in fact, being the very English, Oxford-educated duo of Will Hislop and Barney Fishwick.
Odewale's delivery is so relaxed and natural, it barely feels written at all - though savvy punchlines and witty asides belie that notion. While the style is a conversational stream of self-deprecating anecdotes, he tilts at social issues, but through that personal – and often cheekily selfish - standpoint.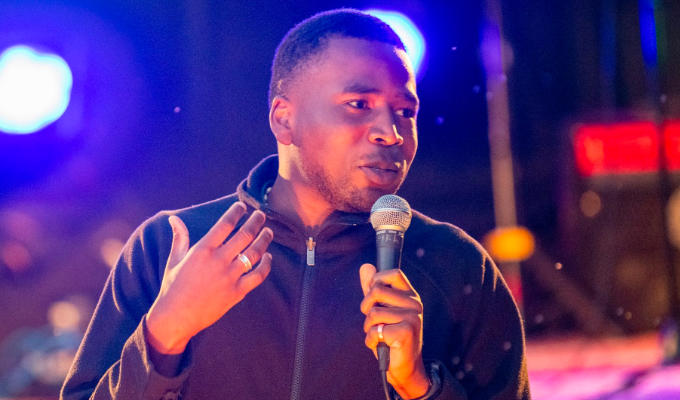 Tonight he seems slightly distracted by both patchy laughter that's inevitable with such a granular audience, and the flies that outnumbered them – but this is a classy, relevant set.
After the first interval Fjord, or sketch duo Giants as Hislop and Fishwick are otherwise known, offered a wry, subtle take on self-important musicians - including a Van Morrisonesque touch of believing the virus to be a hoax.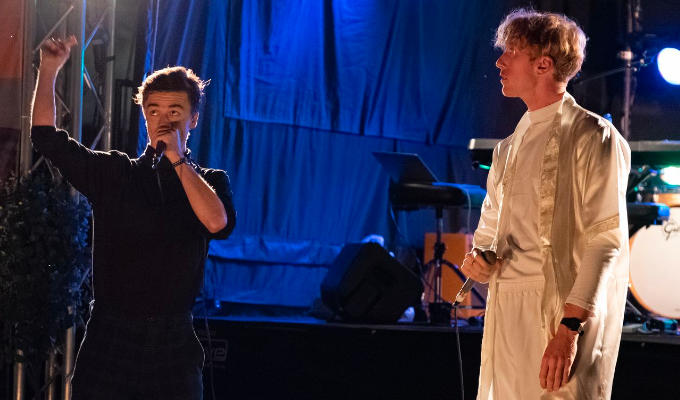 While they are convincing caricatures, numbers such as their Harry Potter track, written without recourse to actually having read the books, offer opportunities for gags which they dependably take. You can sometimes detect a touch of the low-key wit of Flight Of The Conchords in their work, but Lars and Ulrich's likeable cheesiness, easy chemistry and Nordic roots put them far closer to Armstrong & Miller's Strijka.
With her gag-driven approach, the chipper Koch scores some quick, certain hits with lines about the motherland and some of the more preposterous elements of British culture that her UK citizenship test never prepared her for, before moving on to more outré material about sex that the room –or rather 'field' – was a little less certain of. Socially distanced gigs just don't offer the anonymity in the dark that the best venues do in normal times, even if Koch was making her taboo-scratching points with good humour.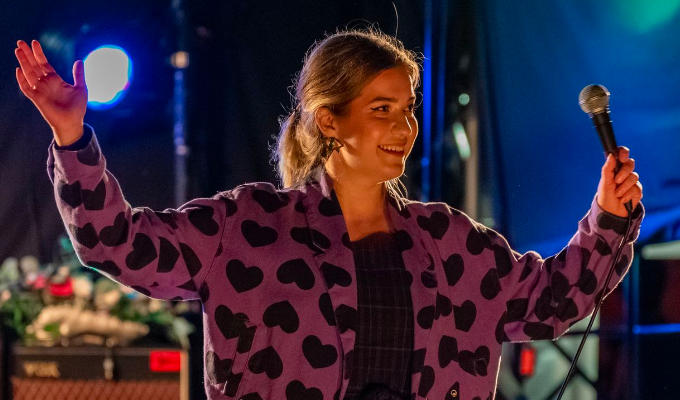 Finally, Phil Wang, who's apparently been busy writing new material throughout lockdown, with plenty of fresh gags being given a run-out here. And while some could do with a bit of polish, the routine he told us that producers cut from 8 Out Of 10 Cats is definitely worth keeping.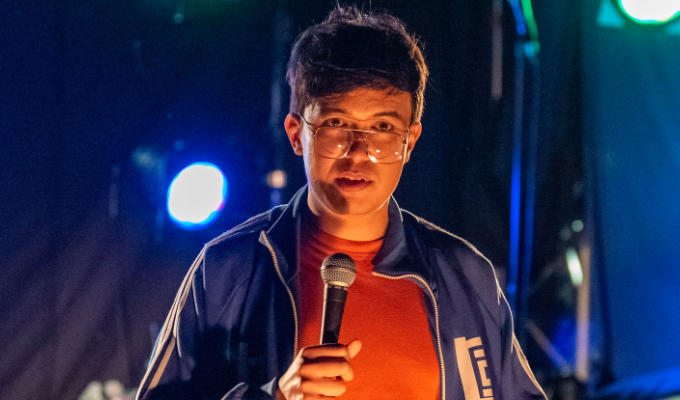 Interestingly, he takes a sardonic approach to white millennial guilt and the reflex demands of social justice warriors for instant changes to the world - a category quite a lot of his fellow comics might fall into - while his take on the everyday racism he gets because of his Chinese-Malaysian heritage, especially of late, is both witty and revelatory.
There's some good work that's in progress here… See him next time he plays a castle near you.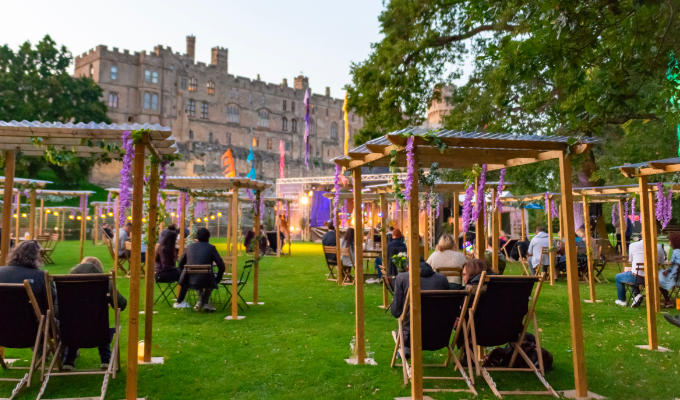 • Warwick Castle is hosting further Picnic At The Castle gigs on Thursdays and Sundays until October 4. Click here for tickets and line-ups.
Review date: 21 Sep 2020
Reviewed by: Steve Bennett
Reviewed at: Warwick Castle
Recent Reviews
What do you think?