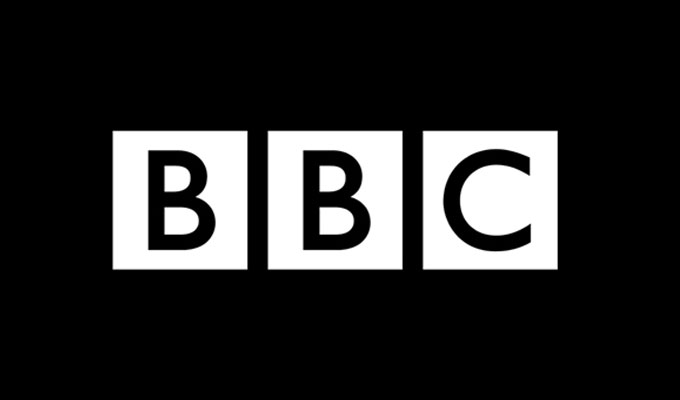 The BBC New Comedy Award
Originally run from 1995 to 2006, the competition for acts who haven't been on the circuit for more than three years was revived in 2011 for Radio 4 Extra, which broadcast the heats, and Radio 4, which broadcast the final live from the Edinburgh Fringe. In 2021 the competition returned to TV, with the heats streamed on iPlayer and the final given a late-night BBC One slot. The winners and finalists have been:
1995
Winner: Julian Barratt
Finalists: Daniel Kitson, Silky, Lee Mack, Ambrose Martose, Viv Gee, Jeff Mirza
1996
Winner: Marcus Brigstocke
Finalists: Jenny Ross, Chris Addison, Alan Doyle, Addy Van Der Borgh, Neil Bromley, Marian Kilpatrick, Bob May
1997
Winner: Paul Foot
Finalists: Bennett Arron, Justin Lee Collins, Craig Crookston, Neil Anthony, Gareth Hughes, Peter Kay, Deirdre O'Kane
1998
Winner: Dan Antopolski
Finalists: Mary Bourke, Tony Coffey, Rhodri Crooks, Danny Oakes, Dan Tetsell, Helen Pilcher, Caroline Quinlan
1999
Winner: Josie Long
Finalists: David O'Doherty, Marc Small, Matthew Walters, Scott Pragnall, Colin Ward, Steve Harris
2000
Winner: Jason John Whitehead
Finalists: Anthony J Brown, Angie McEvoy, Shappi Khorsandi, Paddy Bramwells, Billy Dufus, Alan Hulcoop, Des McLean
2001
Winner: Alan Carr
Finalists: Markus Birdman, Keith Carter (as "Nige"), Jarred Christmas, Michael Downey, Des Clarke, Rob Deering, Russell Howard, Justin Moorhouse
2002
Winner: Nina Conti
Finalists: Dylan, Bob Kobe, Paul Kerensa, Gary Delaney, Stefano Paolini, Ninia Benjamin, Karl Spain
2003
Winner: Rhod Gilbert
Finalists: Michael Anderson, Greg Cook (runner-up), Steve Hall (runner-up), Ava Vidal, Lloydy The Illegal Street Trader
2004
Winner: Andrew Lawrence
Finalists: Liam Mullone, David Nicholls, Jarlath Regan, James Sherwood (runner-up), Danielle Ward (runner-up)
2005
Winner: Tom Allen
Finalists: Edward Aczel (runner-up), James Branch, Aaron Counter, Sarah Millican (runner-up), Luke Roberts
No competition 2006 to 2010
2011
Winner: Angela Barnes
Finalists: Pat Cahill, Tez Ilyas, Joe Lycett, Mark Restuccia, Chris Turner
2012
Winner: Lucy Beaumont
Finalists: Pete Otway, Sunil Patel, Matt Rees, Tommy Rowson (runner-up), Matthew Winning
2013
Winner: Steve Bugeja
Finalists: Ean Luckhurst, Jonny Pelham, Mark Silcox, Peter Brush and Rob Carter
2014
Winner: Lost Voice Guy Lee Ridley
Finalists: Hari Sriskantha, Tom Ward, Tom Little, Brennan Reece, Amir Khoshsokhan
2015
Winner: Yuriko Kotani
Finalists: Russ Peers, Athena Kugblenu, Michael Stranney, Ken Cheng, Andy Storey
2016
Winner: Jethro Bradley
Finalists: Sindhu Vee, George Lewis, Lauren Pattison, Michael Odewale, Catherine Bohart.
2017
Winner: Heidi Regan
Finalists: Andy Field, Morgan Rees (replacing Yumna Mohamed who withdrew due to a family emergency), Jacob Hawley, Aaron Simmons, Sikisa (Bostwick- Barnes)
2018
Winner: Stephen Buchanan​
Finalists: Helen Bauer, William Stone, Sarah Mann, Isa Bonachera and Mamoun Elagab
2019
Winner: Janine Harouni​
Finalists: Donald Alexander, Hannah Platt, Josh Jones and Mo Omar.
2020
No competition because of the Covid pandemic
2021
Winner: Anna Thomas
Finalists: Lily Phillips, Celya AB, Liam Farrelly, Molly McGuinness and William Thompson
Published: 8 Sep 2013