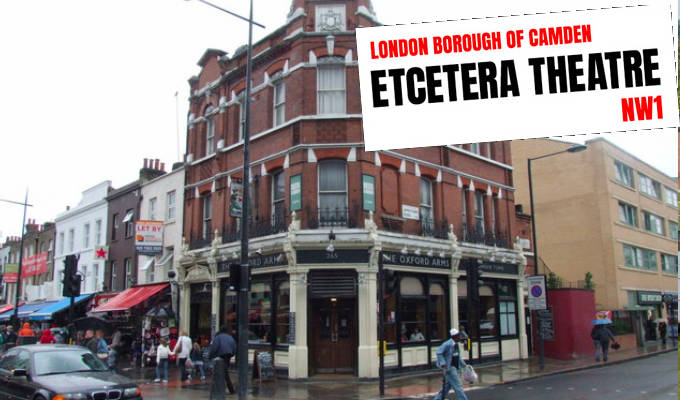 Another venue launches desperate bid for help
London's Etcetera Theatre has become the latest comedy venue to send up a distress signal as the impact of Covid-19 bites ever harder.
The pub theatre, which has played host to comedy stars such as Simon Amstell, Russell Brand, Al Murray, Russell Howard and Richard Herring on their rise to the top, has launched a £15,000 crowdfunding campaign in its battle to survive its imposed closure.
The news comes after the three Stand venues in Edinburgh, Glasgow and Newcastle revealed they were on the verge of collapse after running up a £342,000 loss since lockdown began.
Established in 1986, the 42-seat Etcetera Theatre, above the Oxford Arms in Camden, has become a key site for Edinburgh previews and a hub of the Camden Fringe, as well as helping develop new fringe theatre.
But now the fight is on save the venue, which has not been able to secure any government grants or rent relief. Staff say they are working for free to try to settle their debts and say: 'Any support at all would be an immense help.'
Other comics to have graced its modest stage include Milton Jones, Mark Thomas, Robin Ince, Greg Davies's old sketch trio We Are Klang, Bill Bailey and Jerry Sadowitz.
Click here to help out.
Published: 24 Aug 2020
What do you think?