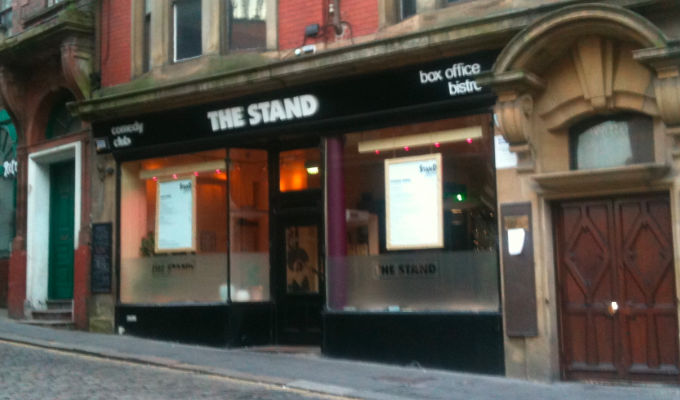 The Stand comedy clubs 'on the brink of collapse'
The Stand comedy clubs have warned that they are on the brink of closure unless they get an arts funding bailout.
In an email to supporters, director Eva Mackay said the company pays £1million a year to comedians who play its venues in Edinburgh, Glasgow and Newcastle, as well as a living wage to employees.
But she says the operation has run up a £342,000 trading loss because of the Covid pandemic, and needs urgent help beyond the government's job retention scheme and hospitality industry funding.
She called on Creative Scotland and the Scottish Government 'to step up and help before it's too late', adding: 'Without their support there will be no Stand Comedy Club providing a real living wage to its employers, providing revenue for acts and supporting charities.
'There will be no clubs to provide entertainment enriching the culture of the country.
'Our world-leading comedy industry is on the brink of collapse and runs the risk of being forgotten by emergency government arts funding.'
The Stand has started running socially distanced gigs in the courtyard of its Newcastle venue this weekend, with three performances a night in an attempt to make the shows viable with drastically reduced audience numbers. It is anticipated that venues in Scotland will be allowed to reopen on a limited basis from September 14, unless there is a spike in Covid-19 infections.
Historically, comedy has not benefited from arts funding, although the Scottish Government's Culture Secretary Fiona Hyslop says comedy should be regarded as an art form and said there would be help available.
And, quoted in The National newspaper, First Minister Nicola Sturgeon said: 'Comedy, in my view, is a very fine art form. And, you know, perhaps in these challenging times it's also a particularly valued art form. We should not lose sight of that.'
Creative Scotland has also said it recognises comedy as an art form eligible for support, even though historically it did not receive many applications from the comedy industry.
One of the founders of The Stand is Tommy Sheppard, now an SNP MP and the party's Cabinet Office spokesman in Westminster.
In a livestreamed gig last weekend, comic Susie McCabe made a heartfelt speech about how she felt Creative Scotland had abandoned live comedy, as she also appealed for public support to help clubs survive:
Published: 22 Aug 2020
What do you think?