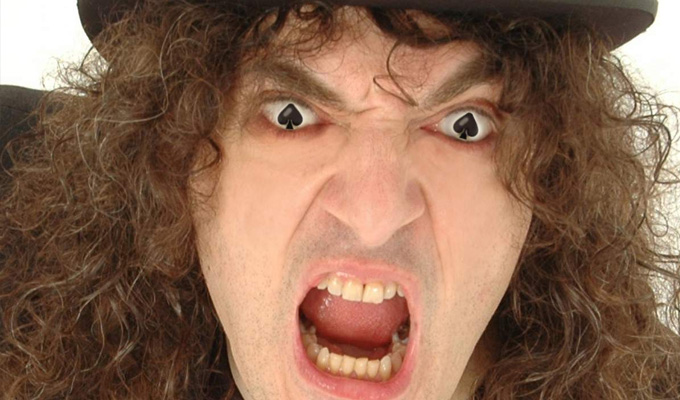 No go in Glasgow
The biggest shows at the Glasgow International Comedy Festival have been pulled as the coronavirus lockdown tightens.
All events at the King's Theatre, including Stewart Lee, Jerry Sadowitz, Janey Godley, John Shuttleworth, Fascinating Aida, Susie McCabe and Jim Smith are to be postponed.
And a benefit for motor neurone disease tonight featuring Des Clarke and Fred MacAulay has been cancelled outright.
The Scottish Government has recommended that events involving more than 500 people should not go ahead from today, although it does not have the power to force events to be cancelled.
In a statement, on Twitter the festival said: 'We've made the decision to postpone all GICF shows at the @GlasgowKings
'This decision has been taken in light of government guidance around gatherings of more than 500 people, and in response to general concerns over health and safety at large scale events.
'For shows that have been postponed, we will announce the new date as soon as it is confirmed. We thank everyone for their patience and understanding while we reschedule. Stand Up Against MND will be cancelled and not rescheduled, full refunds will be issued from point of purchase.'
Several other festivals shows have also cancelled their shows, including Christopher MacArthur Boyd, who developed a cough, and the Scottish Falsetto Sock Puppet Theatre who decided travelling up from England would be unwise – but many of the smaller shows are still currently going ahead.
First Minister Nicola Sturgeon has said: 'At a time when there is severe pressure on our fantastic emergency and public services as a result of the virus, it is only right that we seek to remove unnecessary burdens on frontline workers.
'By advising organisers not to hold large gatherings of 500 people or more in Scotland we are enabling services to prioritise their resources to where they are needed most.
This is just one of the ways that life will change in the coming weeks and months and while this will cause some disruption it will help us all to prepare for the virus and to protect ourselves and each other in the long run.'
The King's Theatre has a capacity of just over 1,700.
Published: 16 Mar 2020
Recent News
What do you think?