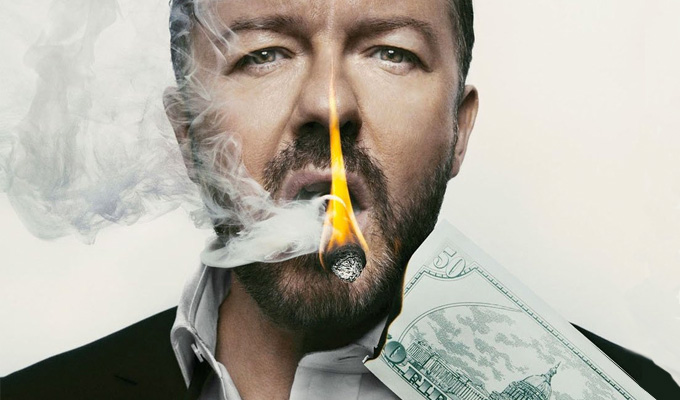 Ricky Gervais joins top ten best-paid comedians list
Ricky Gervais has entered the top ten of the world's highest-paid comedians for the first time – and it's largely down to Netflix.
The Office creator pocketed an estimated $25million (£19.8million) in the last 12 months, according to business magazine Forbes.
It puts him at No5 on their chart, just behind Chris Rock's $20million.
Gervais received at least $15 million for his Netflix special, Humanity, with much of the rest coming from the box-office take from the show, his first stand-up tour in seven years.
Once again, Jerry Seinfeld has been crowned the king of comedy, earning an estimated $57.5million in 12 months, before taxes and fees, from his Netflix special, tour dates and the rights to his sitcom.
Seinfeld has topped the list every year it was first compiled in 2006, except 2016, when he was toppled by Kevin Hart, No 2 on this year's list with $57 million.
Jerry Seinfeld: $57.5 million (£45.5 million)
2. Kevin Hart: $57 million (£45 million)
3. Dave Chappelle: $35 million (£27.7 million)
4. Chris Rock: $30 million (£23.7 million)
5. Ricky Gervais: $25 million (£19.8million)
6. Gabriel Iglesias: $20.5 million (£16.2 million)
7. Terry Fator: $18 million (£14.2 million)
8. Jim Gaffigan: $17.5 million (£13.8 million)
9. Jeff Dunham: $16.5 million (£13 million)
10. Sebastian Maniscalco: $15 million (£11.9 million)
All estimates are for the 12 months from June 1, 2017, through June 1, 2018.
Published: 20 Dec 2018
Recent News
What do you think?