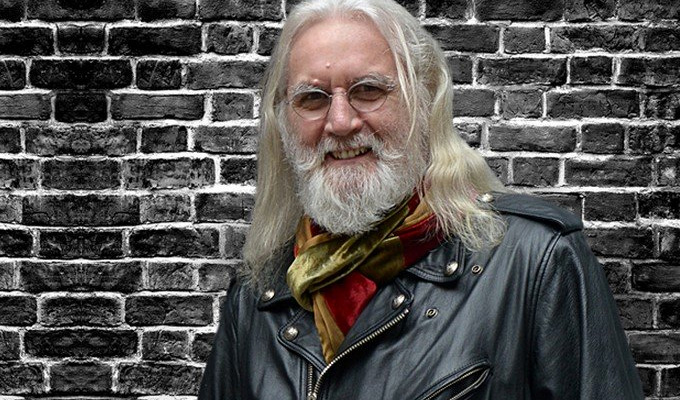 Is comedy not culture?
Awards celebrating the best of Scottish culture have come under fire for overlooking comedy.
The 2018 Scottish Culture Awards, run by the Sunday Herald, has 16 categories, spanning music, theatre, dance, and the visual arts – but nothing for comedy.
That's despite the newspaper being the media partner for the Glasgow International Comedy Festival, and the blurb for the awards boasting of the cultural significance of the Edinburgh Fringe, which is dominated by comedy.
Stand-up promoter Alan Anderson has written to the Herald complaining of the oversight in a year in which Scotland's three largest cities have all welcomed a new large full-time comedy venue.
He said: 'As well as our big name TV stars like Kevin Bridges, Frankie Boyle, Susan Calman and Limmy, our comedians are winning or being nominated for awards internationally.
'Sadly, the Scottish Cultural Awards do not appear to have any categories relevant to comedy or comedians... but there are three categories for actors! [TV, film and stage]
'After that, there are categories for musicians, dancers, visual artists and writers. But what of the people who multitask and do almost all of the above? Comedians write their material, they act their material, some sing and dance their material.
'Celebrating culture is great. A nation's culture tells outsiders the story of that nation. Scotland is a nation of storytellers, a nation where we take the grim, the romantic and the political, then we joke about it. We are renowned across the globe for our humour.
'When I launched the Scottish Comedian of the Year competition 13 years ago I posed this: Ask any typical Glasgwegian, Dundonian or Doonhamer to name you a great or famous Scottish ballet dancer, opera singer or orchestra leader and I bet they struggle. Ask them to name you a famous Scottish comedian and they will give you a list that starts with Billy Connolly, Ricki Fulton, Jack Milroy, Chic Murray and goes on and on and on.'
'Are Scotland's comedians not an integral part of Scottish society and Scottish culture?'
Comedians are eligible for the generic 'best live performance' category alongside all other artists, but there is no specific section to honour their work.
It has long been a bone of contention that public arts funding is not available to comedians, and Holyrood-backed Event Scotland is one of the supporters of the Scottish Culture Awards.
Chortle has approached the organisers for comment.
Published: 7 Apr 2018
Recent News
What do you think?