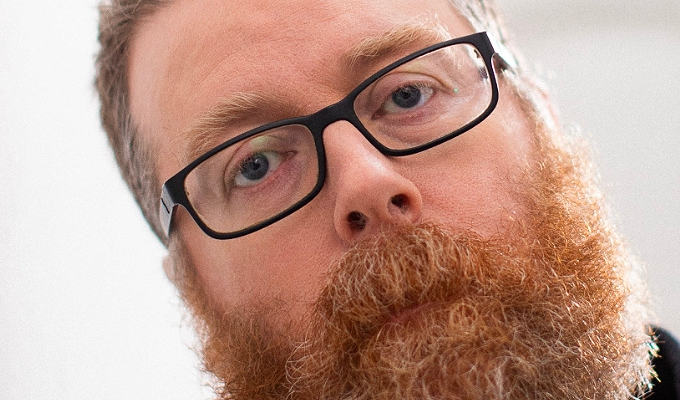 Frankie Boyle
Frankie Boyle came to prominence when he won the Daily Telegraph's Open Mic competition in 1996, launching his stand-up career.
On TV, he has appeared on every episode of BBC Two's Mock the Week, and has been a familiar face on 8 Out Of 10 Cats, for which he was also a writer, They Think It's All Over, Law of the Playground and BBC Scotland's Live Floor Show.Other writing credits include 2DTV and 29 Minute Of Fame.
He has also been a team captain on BBC Radio Scotland's Spin on This and Famous for 5 Minutes.
Read More