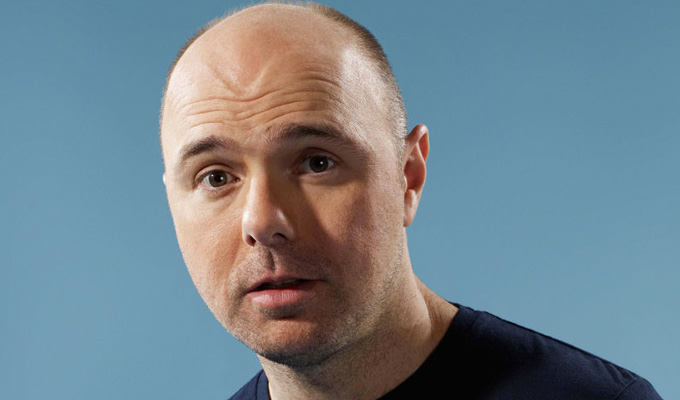 Did Karl Pilkington inspire Black Mirror?
Black Mirror is known for its unique and imaginative leaps on where technology might lead us.
But two storylines from Charlie Brooker's latest series appear to have been inspired by an unlikely source… Karl Pilkington.
And the internet has certainly noticed, with many Twitter users commenting on the similarities between plots in the anthology episode Black Museum and ideas suggested by Pilkington when he was the sidekick on Ricky Gervais and Stephen Merchant's podcast.
The Pain Addict portion of the episode, which dropped on Netflix over the weekend, imagines what happens if a doctor could experience first-hand the pain his patients felt.
But in 2012, Pilkinson suggested on the podcast 'some sort of kit' that 'could, somehow, transfer my feeling into [the doctor's] body so he could feel how I feel and then he'll go: "Oh, you're not well at all. Your heartbeat's irregular for a start."'
On hearing the idea, Gervais laughed: 'You are a mental case.'
This part of the Netflix show, written by Brooker, was credited as 'based on a story by Penn Jillette', the American comedy magician.
But Pilkington was not even the first to come up with this idea, as Vulture writer Charles Bramesco points out, it also featured in Alexandre Dumas's novella The Corsican Brothers and an episode of the animated series Jimmy Neutron.
Another segment of the Netflix show has similarities to a film pitch Idiot Abroad star Pilkington made on the podcast.
His idea was that after a man gets hit by a bus, his lover has half of his brain implanted into her head so that she can carry his thoughts with her forever.
This is also the broad premise of the second story in Black Museum, but with the male and female roles reversed, and his wife comatose, not dead.
Here's a YouTube clip that sets out the similarities:
Published: 2 Jan 2018
What do you think?