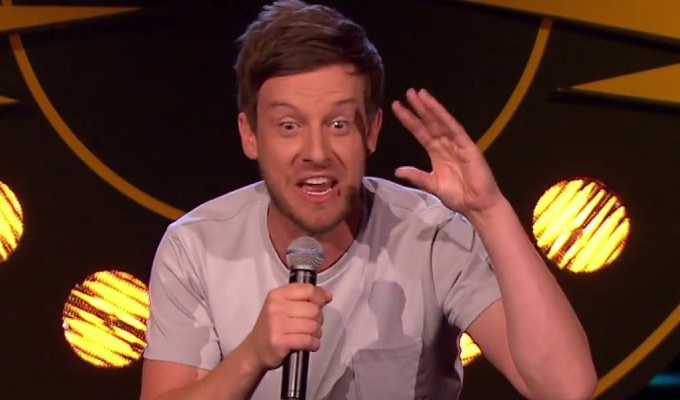 Who's on Chris Ramsey's Stand-up Central?
The best of the week's comedy on TV and radio.
Monday September 25
PARKS AND RECREATION: The acclaimed sitcom about Leslie Knope (Amy Poehler), a mid-level bureaucrat in the Parks and Recreation Department of Pawnee, Indiana comes to the W channel for the first time. It kicks off with Season 4, which first aired in the States in 2012, beginning with a double-bill in which Leslie has to either break up her romance or follow her dream of running for office. 10pm
Tuesday September 26
IN THE STUDIO: South African comedian Loyiso Gola's build-up to the Edinburgh Fringe is the subject of this half-hour World Service programme. Mugabi Turya follows Gola as he crafts the jokes that he hopes will wow new audiences in Scotland. 11.30am
Wednesday September 27
THE PACT: The third and final comedy pilot bundled under the 'New on Two' banner is about Andy and Amy, who made a pact when teenagers that if they were both still single at 35 they would hook up. Now that time has come Andy is settled with a career, an ex-wife, a four-year-old son and a girlfriend; while Amy has managed to avoid growing up entirely, living in a flatshare, working behind a bar and enjoying the odd alcohol-fuelled one-night-stand. Sarah Solemani is Amy, Brett Goldstein Andy and Lolly Adefope his girlfriend. 10pm.
CHRIS RAMSEY'S STAND-UP CENTRAL: Comedy Central's stand-up show returns, with Ramsey taking over from Russell Howard, who's defected to Sky 1. Tonight's comics are Pub Landlord Al Murray and American Desiree Burch; while future episodes will feature Joel Dommett, Ellie Talyor, Tom Allen, Nish Kumar and Lee Nelson. 10pm. Here's a preview:

Thursday September 28
JOHN BISHOP: IN CONVERSATION WITH: This week, Jimmy Carr who talks about his rise through comedy, the tabloid backlash following his tax avoidance scandal, and how his precise comedy style translates to an American audience. W, 9pm
NEWSJACK: The topical comedy show anyone can contribute material to is 100 episodes old. Hosted by Angela Barnes, this edition will invite back past hosts for cameos, along with alumni of previous series Lewis McLeod and Margaret Cabourn Smith. The previous hosts have been Nish Kumar, Romesh Ranganathan, Justin Edwards and Miles Jupp. Radio 4 Extra, 10.30pm
Friday September 29
THE LAST LEG: Adam Hills, Alex Brooker and Josh Widdicombe return for a 12th series of live topical shows. Joanna Lumley and Russell Howard guest tonight. Channel 4, 10pm
Saturday September 30
LEE AND HERRING'S FIST OF FUN: As part of the celebrations of 50 years of Radio 1, Radio 4 Extra repeats a couple of episodes of this series from Stewart Lee and Richard Herring, since they're 50 too. Though they were still fresh-faced twentysomethings when this aired in November 1993. Radio 4 Extra, 10.30pm.
Published: 24 Sep 2017
Recent News
What do you think?