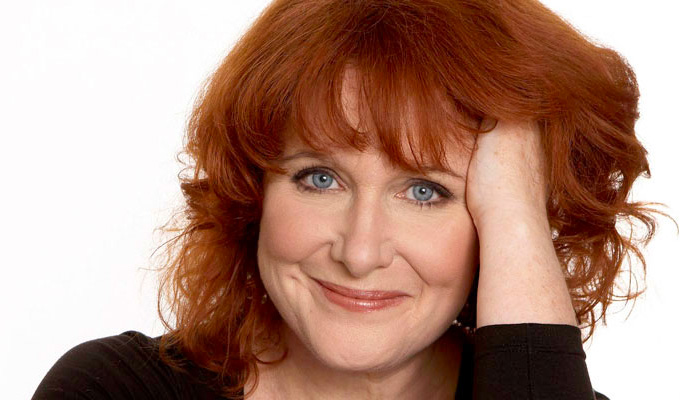 Jan Ravens to make her Fringe debut
Dead Ringers impressionist Jan Ravens is to make her Edinburgh debut this year.
The comedian promises to mock the likes of Theresa May and Diane Abbott in her Gilded Balloon show, Difficult Woman.
She was the first female president of Cambridge University's Footlights Club and has appeared in Carrott's Lib, Alexei Sayle's Stuff, Spitting Image and Strictly Come Dancing in a 25-year TV career.
Hers is one of a batch of new shows that have gone on sale today including Milton Jones premiering his new tour, Milton Jones Is Out There, at Assembly Hall. The venue will also be hosting shows from Jason Byrne and Reginald D Hunter.
Elsewhere, Brendon Burns will be joined by Australian aboriginal comedian Craig Quartermaine for a show about race at the Gilded Balloon; Katy Brand has a new show called I Could've Been An Astronaut at Pleasance Courtyard; Andrew Maxwell returns to Assembly; and Tommy Tiernan will be at the Gilded Balloon.
Other shows announced include Gein's Family Giftshop at Pleasance Courtyard and Scott Gibson's follow-up to his 2016 best newcomer-winning show, in which he will look at male role models.
And for 'only at the Fringe' show titles, St George's Medics' Revue is presenting Womb Raider, while a Free Festival show is entitled Tales From A Tampon.
Tickets are available from edfringe.com.
Published: 23 Mar 2017
What do you think?