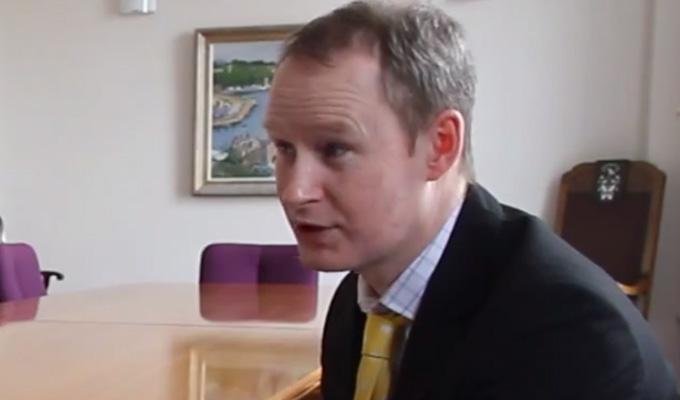 New attempt on joke record
The world record for most jokes told in an hour will be challenged next week – by an actuary who's never done stand-up before.
Donald MacLeod, the head of actuarial for financial services group Scottish Friendly, will attempt to smash the current best of 549 gags, set by Australian comic Lehmo at the Rhino Room in Adelaide.
His record has stood for nine years, but MacLeod is confident he will break it, saying: 'You've got to be.'
He added: 'I've never done stand-up before and I'll probably never do it again.'
Asked where he gets his jokes from, he replied: 'From the very, very, bottom of the barrel - set your expectations low'.
Indeed, samples of his gags online suggests he's going for quantity over quality, with such groaners as: 'Where do rivers keep their money? In the bank', 'What's an actuary's favourite book of the Bible? Numbers' and 'What's the quickest way to lose weight? Fast.'
He has also collected a number of gags into a book, called Donnie Maroot's Awful Joke Book, which he sells for charity.
MacLeod says that 'comedy is a good release from actuarial work' and counts among his stand-up heroes Billy Connolly and Tim Vine – a former holder of the record who told 499 jokes in an hour in 2004.
His record attempt will take place The Park Bar in Glasgow on Wednesday. Proceeds from the event will be split between four charities in the Western Isles, where MacLeod is from: The Bethedsa Care Home and Hospice in Stornoway; Harris House in Tarbert; Tagsa Uibhist in Benbecula; and Cobhair Bhrraigh in Castlebay.
The news comes as it was announced that around 60 stand-ups are planning to break the record for the longest stand-up gig ever in Portsmouth next month.
Published: 27 Feb 2014
What do you think?