2013 Features
Interviews with comedians, comedy reviews, Perfect Playlists and other comedy features, all collected in one place.
Tue 30 April 2013 30/04/2013 … After the big and brash Vicious (reviewed here) ITV's other new comedy offering couldn't be much more different. 30/04/2013 … It was a line-up many big charity benefits would envy – certainly enough to easily sell out Brighton's Komedia.
Mon 29 April 2013 29/04/2013 … Manchester semi-final XS Malarkey, Jabez CleggUniversity Of Manchester 2 Portsmouth Street M13 9GBSunday May 12Buy Tickets: £5 (£3 concs)Name: Conor Neville Age:…
Fri 26 April 2013 26/04/2013 … This is such an obvious idea it would be a wonder if no one's thought of it before – a talk show based entirely around comedians recalling their worst ever gigs.
Wed 24 April 2013 24/04/2013 … Watching other comedians bombThere is nothing quite like the tension and human drama of watching a funny person go down in flames.
Mon 15 April 2013 15/04/2013 … I have chosen pieces that have really made me laugh, rather than anything I believe to have been influential on me professionally.
Wed 10 April 2013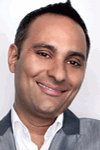 10/04/2013 … Patrice O'Neal: Elephant in the Room (2011)I can't believe how good Patrice was in this special.
Tue 02 April 2013 02/04/2013 … The Lonely Island – Just 2 GuyzThey're more well known for Dick In A Box, but Just 2 Guyz is my favourite video of The Lonely Island's – the sketch trio…