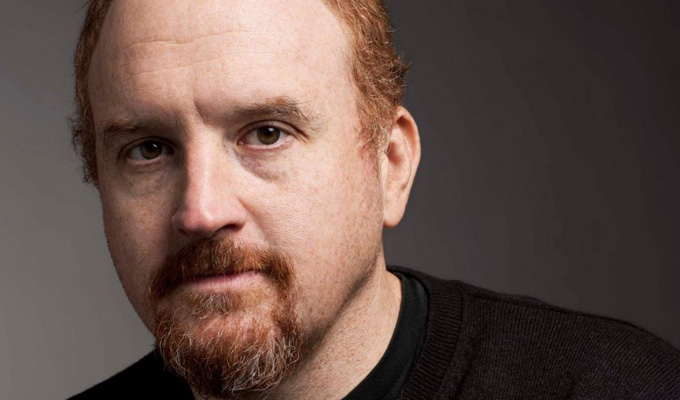 Louis CK
Date of birth: 12-09-1967

Louis CK faces more protests
Louis CK faced a handful of protesters at his shows in Israel this weekend, where he made light of the sexual misconduct that engulfed him.
Local media reported that a small group of women gathered outside Hangar 11 in Tel Aviv holding signs such as: 'I do not want to see your dick.'
They also used a megaphone to tell the arriving audience: 'Do not normalise and support sexual predators!'
During the performance CK admitted that he did not like playing in America since women came forward to tell of how he masturbated in front of them.
In what was otherwise a positive review, the Hareetz newspaper reported that he 'tried to play the victim card' in his stand-up set.
And reports from his show in Rome by Politico say that he joked of his behaviour: 'I'm good at it and I like company. If you were good at juggling, you wouldn't do it alone.'
He added: 'Here's the thing about sex, everyone has a thing. But you are so lucky that I don't know your thing, everyone knows my fucking thing.'
The comic said he had learned more about consent following his public shaming, which he turned into a joke about women's behaviour rather than his own.
He said that hearing a woman apparently in the throes of ecstasy should not be taken at face value. 'That's like plantation owners hearing the Negro spirituals and assuming that the slaves are happy because they're singing,' he joked.
CK had previously been criticised by Palestinian rights activists for playing Israel, saying he was playing in 'apartheid state against the express appeals of its Palestinian victims' who are calling for a cultural boycott.
Read More
Published: 27 Nov 2019
Sarah Silverman has come forward to say that she was…
22/10/2018
Louis CK made a second surprise appearance on stage…
2/10/2018
Louis CK has made his first stand-up appearance since…
28/08/2018
Louis CK's animated comedy The Cops is officially…
9/01/2018
Sarah Silverman has responded to the revelations about…
17/11/2017
Louis CK's former manager has apologised for…
14/11/2017
Louis CK has been ostracised by Hollywood as fallout…
11/11/2017
The release of Louis CK's new movie I Love You,…
10/11/2017
Past Shows
Edinburgh Fringe 2008
Film
Montreal 2009
Agent
We do not currently hold contact details for Louis CK's agent. If you are a comic or agent wanting your details to appear on Chortle, click here.