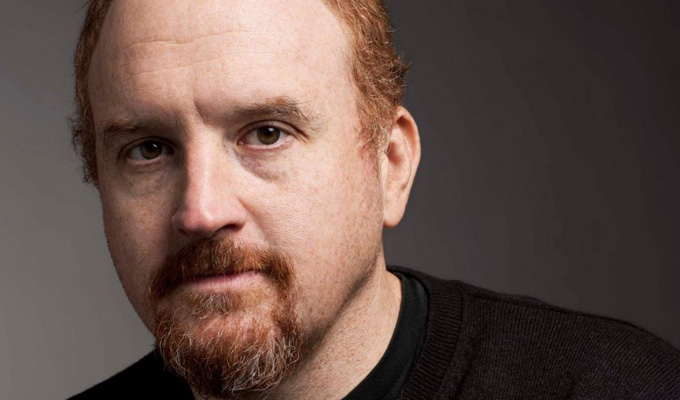 Louis CK
Date of birth: 12-09-1967

Louis CK returns to stand-up
Louis CK has made his first stand-up appearance since his sexual misconduct scandal broke.
The comic make a surprise appearance at New York's Comedy Cellar late on Sunday night.
Club owner Noam Dworman told The Wrap that he received 'sustained applause' for his 15-minute set.
He added that the material was 'typical Louis CK stuff' about 'racism, waitresses tips, parades, etc' – but he apparently did not discuss the cause of his downfall.
The news sparked a storm of protest online, but Dworman said 'it is not right that he shouldn't be able to perform again'.
And he told the New York Times: 'I understand that some people will be upset with me. I care about my customers very much [But] there can't be a permanent life sentence on someone who does something wrong.'
Louis CK has not worked until November, when two women came forward to say he forced them to watch him masturbate in his hotel room when they were playing at a comedy festival in 2002.
He later admitted Dana Min Goodman and Julia Wolov's story was true, saying: 'At the time, I said to myself that what I did was OK because I never showed a woman my dick without asking first, which is also true.'
The scandal led to the end of his production deal with FX Networks and the axing of a film he wrote directed and starred in, I Love You, Daddy, which contained echoes of his real-life misconduct.
News of CK's return to the Comedy Cellar, where he would often work through material, drew criticism on Twitter.
Comedian Bris Farley said: 'Louis CK being "banished" from stand-up comedy wasn't some kind of petty punishment, it was a fucking workplace safety issue. Can you imagine the bank you're working at hiring back the guy who jacked off in front of women without their consent because it had been like, a year or something?'
Screenwriter Jason Filiatrault added: 'If Louis CK had stolen jokes, he'd be a fucking pariah. But instead he stole careers and passion and trust from possibly brilliant comedians - women that we'll never get to hear from - and that is worse. Or it should be.'
And actress Mitra Jouhari tweeted sarcastically: 'Back by NO demand, sexual predator Louis CK does more of his completely necessary and revolutionary observational comedy.'
Read More
Published: 28 Aug 2018
The release of Louis CK's new movie I Love You,…
10/11/2017
The rumours that have been swirling around the comedy…
10/11/2017
The New York premiere of Louis CK's controversial…
9/11/2017
Louis CK has 'secretly' shot a feature…
15/08/2017
Viewers have called out Saturday Night Live for airing…
11/04/2017
Louis CK has signed a deal to release two new stand-up…
22/02/2017
Louis CK is to star in an animated comedy about the…
14/01/2017
American alternative comedy legend Barry Crimmins is…
24/10/2016
Past Shows
Edinburgh Fringe 2008
Film
Montreal 2009
Agent
We do not currently hold contact details for Louis CK's agent. If you are a comic or agent wanting your details to appear on Chortle, click here.