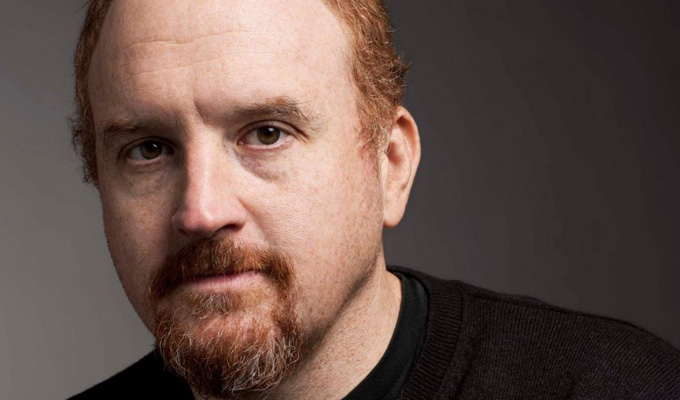 Louis CK
Date of birth: 12-09-1967

Jen Kirkman: The day Louis CK tried to show me his penis
Jen Kirkman has told of how Louis CK tried to expose himself to her – and called out Dave Chappelle's support of the shamed comic as 'dangerous'.
Kirkman told the story on her latest stand-up album, OK Gen-X, which was released last week, but it has added pertinence after CK won the best comedy album at the Grammys at the weekend, causing widespread outrage.
She first mentioned the inappropriate behaviour back in 2015, long before CK's conduct became public knowledge. But at the time she never named him, saying she didn't want to face the backlash.
However now she has chosen to tell the full story, describing her experience as 'not a big deal compared to other people' but part of a culture - especially in comedy - that makes life harder for women.
She also used her routine to mock CK's defence that he always asked for consent from the women he asked to masturbate in front of – as if that was normal behaviour for a boss.
'People say "that's comedy", but it's not really,' Kirkman told the audience as she taped the album at Union Hall in Brooklyn in December. 'People make dirty jokes to each other, the same way you do with anyone you're familiar with.
'But it's still a work environment, and it's a work environment you should be more careful of as it involves night-time, the dark and alcohol – and sometimes hotels and travelling. You should actually think more carefully about making sure a woman doesn't feel something scary is about to happen.'
'So this is my quick story about the wonderful time the very thoughtful Louis CK asked my consent,' she said sarcastically. 'I get emotional as it was so sweet of him.'
She recalled how he invited her for a drink after a gig in Los Angeles, at a time when he was doing well but before he was 'super-famous'. She thought little of it, as it was the same bar comedians would always hang out, they had gigged together dozens of times, and she knew he was married with kids. They were the first there, and they headed to an upstairs area separate from the main bar.
Kirkman recalled CK said something along the lines of: 'What if a guy you knew asked if he could jerk off in front of you. What would you say?'
'I thought it was just irreverent enough that it sounded like the way comedians talk,' she said, adding that she thought 'he was trying to work out a new bit and I was honoured that he was maybe asking me my opinion on this bit he's going to to on this guy who asks to jerk off in front of people. Like some loser guy.… Imagine if there was such a loser!
'I'm trying to think of funny things back, and he's looking at me like, "no, could I take out my penis and jerk off right now?"
'I still didn't get it, I was like, "maybe the punchline should be…" still talking like that. And he was like: "Jen!" And I go "What?! Aren't we doing a bit?"
'He said, "What did you think this was?" and I was like "Oh" and then a friend came over and he said, "I was just showing Jen pictures of my daughter" as he had photos in his pocket. Isn't that the sick part?!'
'My complete ignorance of what was happening made it not that fun for him. I think he got off on people being scared. I think I wasn't scared enough, just weird and confused, so it didn't end up happening.'
She then joked: 'I really regret it. What was his penis like, what was his penis like?'
Kirkman said CK continued to make 'unnecessary comments' for several months but added:'I never felt unsafe around him… It's not the end of the world. I still had a great career. I didn't need him for anything.'
But explaining the wider implications she said: 'For women in comedy, there's always a threat of rain so we carry an umbrella everywhere. Men just get to walk out the door and assume it's going to be sunny.'
'We always have to be aware that men who work are trying to get something out of us. I've heard "what did you think this was?" so many times. The little things add up. They don't destroy you, but you have to have different Kevlar on, and it's less fun… It just changes things enough that it taints your experience.'
She went on to slam Dave Chappelle for defending Louis CK on his Netflix specials 'without jokes' – saying that the comic blaming CK's victims for having a 'weak-ass spirit' was 'dangerous for culture' as every time she called out sexual harassment she would get tweets and hate mail inspired by Chappelle's comments.
Read More
Published: 5 Apr 2022
Louis CK faced a handful of protesters at his shows…
27/11/2019
Louis CK has sparked new controversy after announcing…
5/11/2019
Louis CK has cancelled his two UK shows less than 24…
15/05/2019
Louis CK has addressed his sexual misconduct in his…
17/01/2019
Louis CK has performed his first full-length solo show…
9/11/2018
Sarah Silverman has come forward to say that she was…
22/10/2018
Louis CK made a second surprise appearance on stage…
2/10/2018
Louis CK has made his first stand-up appearance since…
28/08/2018
Past Shows
Edinburgh Fringe 2008
Film
Montreal 2009
Agent
We do not currently hold contact details for Louis CK's agent. If you are a comic or agent wanting your details to appear on Chortle, click here.